Photoshop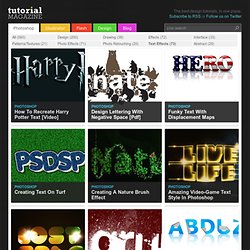 photoshop How to create a cool typography effect The end effect is quite stunning and hopefully you'll pick up some tips you didn't know before. | 19113 views | by inspiks How to create Neon text with Layer Styles You can create this effect using basically Layer Styles and a few brushes.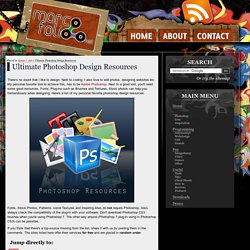 There's no doubt that I like to design. Next to coding, I also love to edit photos, designing websites etc. My personal favorite tool to achieve this, has to be Adobe Photoshop . Next to a good tool, you'll need some good resources. Fonts, Plug-ins such as Brushes and Textures, Stock photos can help you tremendously when designing. Here's a list of my personal favorite photoshop design resources.
Home » Brushes , Resources 4 November 2010 2 Comments These days, almost every designer is using Photoshop brushes. So the demand for high quality Photoshop brushes are in huge. The main problem is that it is very difficult to find useful brush.There are plenty of Photoshop Brushes available and there is no shortage of articles writing about Photoshop brushes. Here I am sharing 25 good and Reliable sources of Grungy Style Photoshop brushes.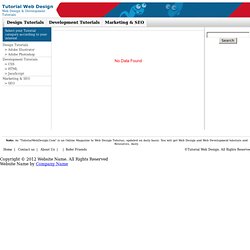 25 Impressive Grungy and Dirty Photoshop Brushes | Tutorial Web Design - StumbleUpon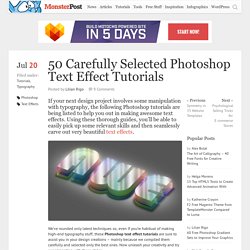 If your next design project involves some manipulation with typography, the following Photoshop tutorials are being listed to help you out in making awesome text effects. Using these thorough guides, you'll be able to easily pick up some relevant skills and then seamlessly carve out very beautiful text effects. We've rounded only latest techniques so, even if you're habitual of making high-end typography stuff, these Photoshop text effect tutorials are sure to assist you in your design creations – mainly because we compiled them carefully and selected only the best ones. Now unleash your creativity and try experimenting with these styles.