Internet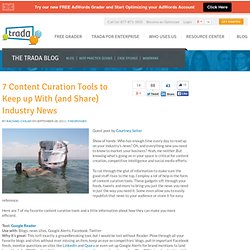 Guest post by Courtney Seiter Show of hands: Who has enough time every day to read up on your industry's news? Oh, and everything new you need to know to market your business? Yeah, me neither. But knowing what's going on in your space is critical for content creation, competitive intelligence and social media efforts.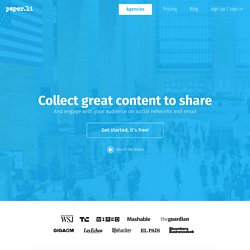 Niche publishing Cover all the relevant news for your town or community, on an industry or event, or any topic you find fascinating. Content marketing Easily publish relevant, curated content daily to engage your community, build relationships and attract the right visitors to your brand.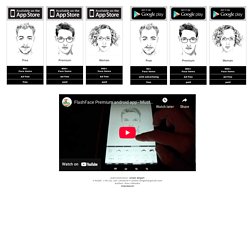 Have you ever wanted to be a police sketch artist? Well, now you can use the flashface app and create sketches of criminals or yourself and your friends. It provides a large number ofeach facial components including eyes, nose, mouth, hair, head, eyebrows, glasses, mustache, jaw and beard. Mailme: flashface@mail.ru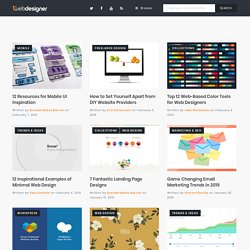 HTML5 Introduction – What is HTML5 Capable of, Features, and Resources After analyzing our new focus here at 1WD, which basically is teaching new, young, designers about web design and helping them improve their skills and to start in the business, we realized that we really need to go as deep as possible into the basics. And while we covered many of these already, two basic things are still missing from the website, and these two are in-depth introductions and discussions about HTML5 and CSS. Therefore it is one of my assignments for the next period to teach you about these two technologies and, after this, to create several tutorials for you.