Aikido
for free with easy flash quizes Welcome to easyJapanese.org! This site provides useful tools for people who wish to learn Japanese online for free. First, there is the interesting Fujisan Kana Quiz testing tool. Learn how to write the hiragana here.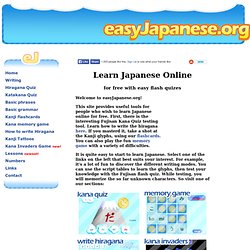 Learn Japanese Online for Free - it's fun with easy flash quizes!
Miyamoto Tsuruzo Sensei 宮本鶴蔵
CirculodeAikido's Channel
Welcome to YouTube! The location filter shows you popular videos from the selected country or region on lists like Most Viewed and in search results.To change your location filter, please use the links in the footer at the bottom of the page. Click "OK" to accept this setting, or click "Cancel" to set your location filter to "Worldwide".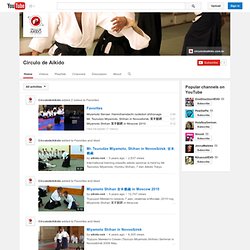 Círculo de Aikido
AIKI-PE