Videos
This Time Lapse of Rio de Janeiro Will Take Your Breath Away
a story for tomorrow.
Service Unavailable
If i dance like him, you still mad at me ?
No need to pack up the station wagon and battle traffic this summer because filmmaker Menassier Gabriel can take you on a road trip from sea to shining sea in under four minutes, no tolls required.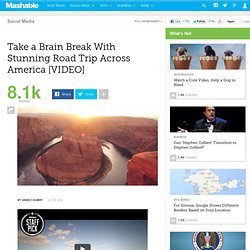 - StumbleUpon
(CBS News) It's been awhile since I've done a post to honor this large, unique and amazing place I happen to live in: New York City.
Stop-motion video captures the beauty of New York City - The Feed Blog - CBS News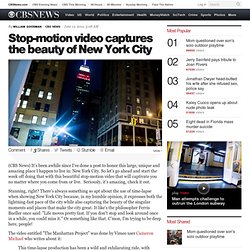 Kyle Hanagami - Carnival on Vimeo
A Tale of Two Brains