Armes
Medieval Swords, Medieval Clothing, Renaissance Clothing, Leather Armour, LARP Gear, Chainmail and Helms, from By The Sword. Parks Sabers - The Most Powerful Sabers In The Known Universe. Pierre rolly, armurier, vente d'armes anciennes mais aussi achat,echange,expertise, ornes. R. W. Scott "Birds in Flight" All photos (C) 1997, 1998 Gregory J. Scott and/or Ralph W. Scott. R.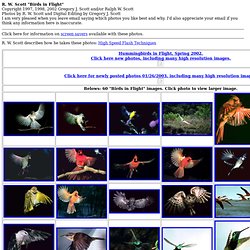 W. Scott "Birds in Flight" Copyright 1997, 1998, 2002 Gregory J. Scott and/or Ralph W. Scott Photos by R. W. Tout l'airsoft/softair repliques accessoires upgrades au meilleur prix - Bienvenue sur le site d'airsoft Original Gun ! d20 Weapons Locker Art Gallery. Albion Swords Ltd - Sword Cutlers and Blademakers - Fine Handmade Collectable Limited Edition Museum Quality Medieval Swords. Epées et rapières Renaissance et Temps Modernes. Armement médiéval. Un article de Wikipédia, l'encyclopédie libre.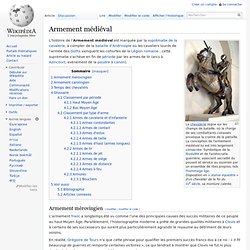 La chevalerie règne sur les champs de bataille, où la charge de ses combattants cuirassés provoque la crainte de la piétaille. La conception de l'armement médiéval lui est très largement consacrée. Symbolique de la féodalité et de l'aristocratie guerrière, associant sacralité du pouvoir et service au suzerain par un ensemble de rites propres, tels l'hommage lige.Disposition en « statue équestre » d'un chevalier de la fin du XVe siècle, sa monture cabrée. Armement mérovingien[modifier | modifier le code] L'armement franc a longtemps été vu comme l'une des principales causes des succès militaires de ce peuple au haut Moyen Âge.
---