Myths
10 mythes du web 2.0 sur Journal du Net. Ten Twitter Mythconceptions | Technologizer. Poor Twitter!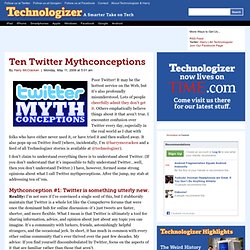 It may be the hottest service on the Web, but it's also profoundly misunderstood. Lots of people cheerfully admit they don't get it. Others emphatically believe things about it that aren't true. I encounter confusion over Twitter every day, especially in the real world as I chat with folks who have either never used it, or have tried it and then walked away. It also pops up on Twitter itself (where, incidentally, I'm @harrymccracken and a feed of all Technologizer stories is available at @technologizer). Debunking Six Social Media Myths. By B.L.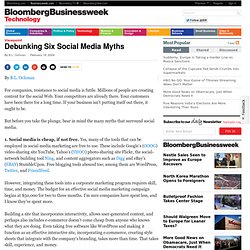 Ochman For companies, resistance to social media is futile. Millions of people are creating content for the social Web.
---