Sites web & Themes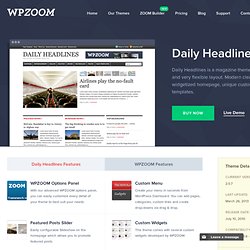 WPZOOM Options Panel With our advanced WPZOOM options panel, you can easily customize every detail of your theme to best suit your needs.
Daily Headlines
Base Theme Framework for WordPress
ZOOM Framework With our advanced ZOOM Framework, you can easily customize every detail of your theme to best suit your needs. Custom Post Options You can define a custom layout for each post individually. Multiple Layouts You can easily convert your website from Magazine Style to a Traditional Blog.
CadabraPress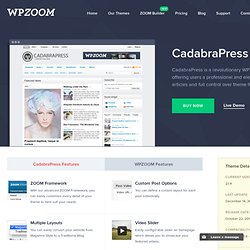 Elegance Portfolio WordPress Theme
Artistica
Canvas
Grido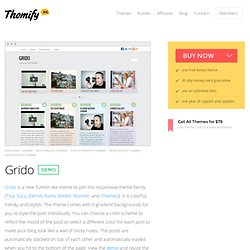 Note: our theme is for wordpress.org sites, not intended to use on wordpress.com. Demo → Buy Now or Get All Themes $69 buy 1 get 1 free Grido is a new Tumblr-like theme to join the responsive theme family ( Tisa , Suco , Elemin , Funki , Minblr , Wumblr , and iTheme2 ).
Continuum
Continuum
Daily Headlines
75 Clean and Simple Wordpress Themes
Simple WordPress themes are very popular, good for usability and typically good as a starting point for creating an individual online look and feel. Lucky for you there are many high quality cool WordPress themes available to pick from. This is why we keep updating this resource with new themes quite often. Website and blog designs certainly can be complex, colorful and overwhelming and many themes for WordPress belong to that category. Some web-masters and bloggers on the other hand prefer simple and clean layouts for their sites leaving more space for the text itself to be in focus. Minimalistic designs generally help visitors find what they are looking for easier and compared to heavy loaded web designs, they are often more inviting and easy to navigate.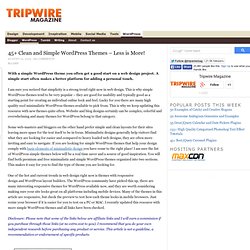 Base Theme Framework for WordPress