Utilitaires
Tag "PDF" on Smashing Magazine
SymbolHound: Search Better. Code Better.
Votre ordinateur contient un grand nombre de données importantes : photos, vidéos, documents, musique, etc. La sauvegarde est un élément essentiel sur lequel il ne faut surtout pas faire l'impasse. Personnellement, j'ai pour habitude de tout sauvegarder en ligne . Des solutions simples, gratuites et puissantes vous sont désormais proposées. Si vous n'y connaissez rien dans ce domaine, alors je vous invite à consulter ces 7 disques durs virtuels pour stocker des fichiers en ligne …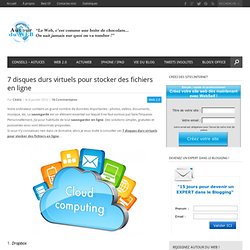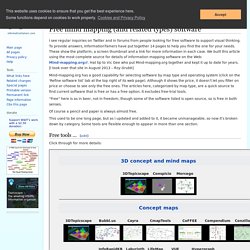 There are regular inquiries on Twitter and in forums about free mind mapping software, so to provide answers, InformationTamers have put together this list. So here is a quick list of current software that is free or has a free option. Apps that are free for a trial-period only are excluded. If you're looking for detailed reviews though, you can pick up at no cost this eBook about free mind mapping and similar software with its very thorough analysis and examples showing the capabilities of each package.
todo lists (softwares / web apps)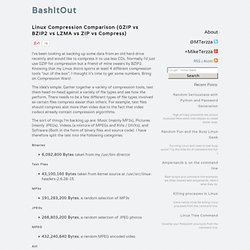 Comparaison tgz, zip etc.
I've been looking at backing up some data from an old hard drive recently and would like to compress it to use less CDs. Normally I'd just use GZIP for compression but a friend of mine swears by BZIP2. Knowing that my linux distro sports at least 4 different compression tools "out of the box", I thought it's time to get some numbers. Bring on Compression Wars! The idea's simple. Gather together a variety of compression tools, test them head-to-head against a variety of file types and see how the perform.
Comparatif de logiciels de capture d'écran au format vidéo Pour enrichir ses formations, son enseignement, de plus en plus de formateurs et enseignants enrichissent leurs supports de cours sur TNI, ENT, vidéoprojecteurs par des des vidéos pédagogiques . Un grand nombre de logiciels gratuits et payants existent sur le marché (OS : Windows, Linux, OSX, ou multiplateformes). Certains se présentent sous forme d'applications à télécharger et à installer , d'autres sous forme de services en ligne .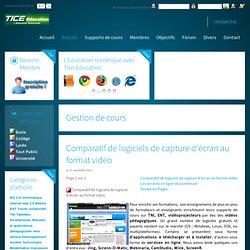 screencast comparatif
EyeDefender - Home
EyeDefender lets you avoid eyestrain and puts the sparkle back in your eyes EyeDefender is a freeware rest reminder designed to prevent Computer Vision Syndrome (CVS) resulting from working on a computer for hours. CVS symptoms include eyestrain, blurred vision, delayed focusing, headaches, back and neck aches, dry and burning eyes, light sensitivity, distorted color vision, forehead heaviness, and sore eyes. CVS is impossible to get rid of but you can reduce and even eliminate most of its symptoms. The recommendation is simple – take a short rest break from your computer every hour.