Ubuntu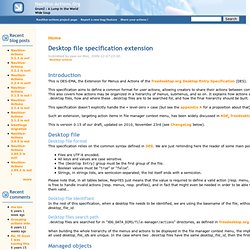 Introduction This is DES-EMA, the Extension for Menus and Actions of the freedesktop.org Desktop Entry Specification (DES). This specification aims to define a common format for user actions, allowing creators to share their actions between compliant desktop environments.
Desktop file specification extension | GrumZ.Net
(NotifyOSD displayed in the bottom-right screen corner) You probably already know about the NotifyOSD packages patched by Leolik (Sukochev Roman) which allow you to customize the notification bubles (colors, font and so on). Well, the patched NotifyOSD PPA got an update seconds ago which adds further customizations (to which Mark Shuttleworth is completely against) such as: display the notifications in different corners of the screen and also finally fixes the timeout option which was broken since... forever in Ubuntu.
Patched NotifyOSD Updates: Option To Place The Notifications In Different Screen Corners, Timeout Fix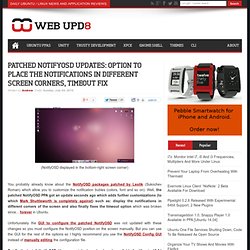 Have you ever missed a notification pop-up in Ubuntu?
[How to] Never Miss an Ubuntu Notification | OMG! Ubuntu!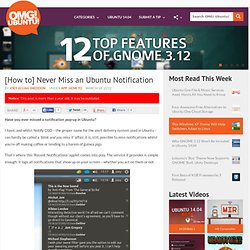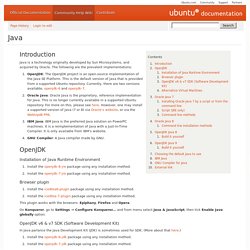 Java
Introduction
Main Page
Evolution of shells in Linux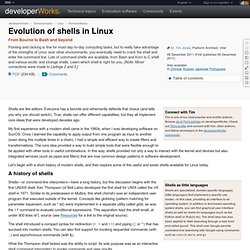 Shells are like editors: Everyone has a favorite and vehemently defends that choice (and tells you why you should switch).
Forum Ubuntu-fr.org
Netbook