Comics, tableaux...
jpg (3985×4158)
Projet 17 mai: À propos
Koto vin puissant - apéritif rouge ou blanc dans tous les cafés. Etablissements Koto, 5 Bd Beaumarchais, Paris. : [affiche] / [non identifié]
Après « Les Cahiers ukrainiens » Igort poursuit son travail consacré à l'implacable histoire de la Russie. Dans ce livre, à travers le combat d'Anna Politkovskaïa, il dresse un sombre constat de la Russie de Poutine… J'ai été choqué lorsque, le 7 octobre 2006, Anna Politkovkaïa a été assassinée dans l'ascenseur d'un immeuble anonyme de Moscou. Je me rappelle avoir écrit quelque chose sur mon blog à ce sujet, bien qu'il soit réservé habituellement à la narration. Anna était morte.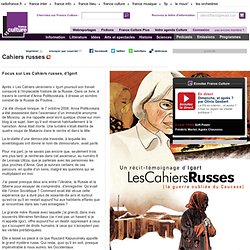 Cahiers russes, de Igort
[lou lubie] Les expressions du visage
Si vous avez d'autres questions, n'hésitez pas à les poser par mail ! Quelle tête à claques que cette tête jaune ! Smiley vient de commettre LA grande erreur des flemmards : utiliser des smileys dans sa bulle pour exprimer tout ce qu'il ressent.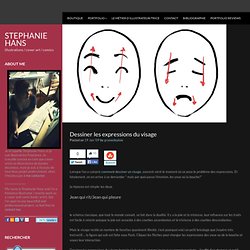 Lorsque l'on a compris comment dessiner un visage , souvent vient le moment où se pose le problème des expressions. Et fatalement, on en arrive à se demander " mais par quoi passe l'émotion, les yeux où la bouche?" la réponse est simple: les deux. Jean qui rit/Jean qui pleure le schéma classique, que tout le monde connait, se fait dans la dualité.
Dessiner les expressions du visage
Cours de dessin "Les expressions de visage" - Fanartstrip "Le Blog 100% BD"
by Rian on 4 December 2011 The Monster Engine is one of those projects that make me love the Internet for its ability to expose amazing creative talent to a worldwide audience. Illustrator Dave DeVries started with a simple question: What would a child's drawing look like if it were painted realistically? In his own words : It began at the Jersey Shore in 1998, where my niece Jessica often filled my sketchbook with doodles.