Fundraising
Celebrity Charity News, Events, Organizations & Causes
Chris Beardshaw A regular sea user, the award-winning garden designer, TV presenter and Gardener's Question Time regular Chris Beardshaw is an avid supporter of the RNLI. Chris designed the RNLI garden at the National Memorial Arboretum in Staffordshire, to take visitors on a 'rescue journey' showing the relationship between the crew, the rescued person and their families – all of whose lives become woven together during a rescue mission. The Chris Beardshaw rose, launched at the Hampton Court Flower Show, raises £2.50 for the RNLI for every rose sold. chrisbeardshaw.com
Celebrity supporters helping the RNLI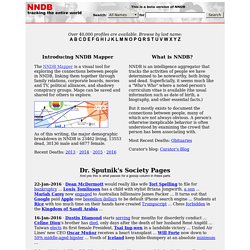 Dr. Sputnik's Society PagesAnd yes this is what passes for a gossip column in these parts 7-Apr-2014 · Werner Herzog explains that chickens are "the most horrifying, cannibalistic and nightmarish creatures in the world" ... US National Security Agency and British intelligence have plans to covertly use social media for propaganda, deception, and pushing stories ... Archbishop Wilton D. Gregory somehow "failed to consider" what Catholics might think about his $2.2M mansion ...
The Prospect Research Toolkit - Home
funderfinder.org.uk - Home page
CVS Tendring | Open4Community
Scheme summary | Open4Community
The Wheelyboat Trust. Support Us. Donate. Legacies. Volunteer. Fundraising. Corporate Sponsorship.
The Wheelyboat Trust relies on the support of individuals, companies and charitable organisations to fund its activities, including new Wheelyboat placements and the development of new models. There are many ways you can help the Trust both financially and otherwise to continue as a successful charity and to expand further in the future. Donations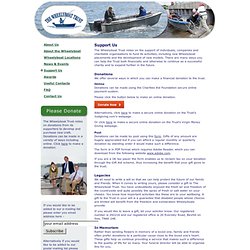 Whether you're already a fundraiser looking for your next big idea or would like to make a difference but aren't sure where to start, there's a section of how2fundraise for you. Our ever-growing list of how2guides are designed to help you tackle new fundraising activites from start to finish, and our specially written know how pages are crammed with advice on making the most you can from your fundraising, staying safe and following the law! If you're looking for inspiration, why not see what others have done in our My Fundraising Section or look for events near you in our regularly-updated Events Calendar?
how2fundraise.org | Home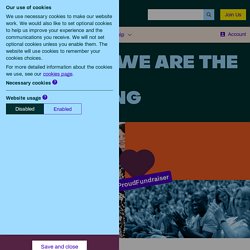 1. Start at EasyfundraisingWhen shopping online, go to easyfundraising.org.uk first. 2. Make a purchaseChoose a retailer and click through to their website. 3. Get a donationThe retailer gives you a donation for your cause, at no extra cost. 4. Our browser toolbar makes it easierIt reminds you to activate donations when shopping online.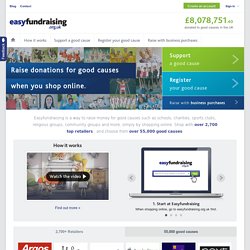 funderfinder.org.uk - Home page
Community Organization Fundraising with the Powers of Persuasion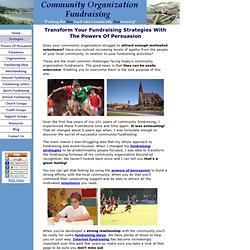 Does your community organization struggle to attract enough motivated volunteers? Have you noticed increasing levels of apathy from the people of your local community, in relation to your fundraising activities? These are the most common challenges facing today's community organization fundraisers.
grants for charities uk
Grantsnet - UK grants and funding information
j4bGrants The home of funding for UK small businesses, providing information to start-ups and existing businesses on grant funding, awards and tax relief. Register for free to access: Grant search tool.
Business, Voluntary and Community sector grant information for t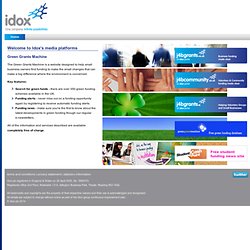 Borough Information - Government Offices | London
Modernisation Fund ~ Real Help for Communities
Heritage Funding Directory
Search Results Print this page Refine this search The following 317 matches were found based on these criteria: All records The Adnams Charity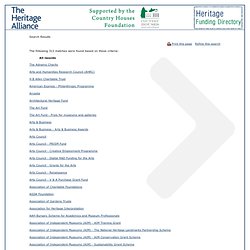 I became President of DISCS because I know from personal experience how painful and debilitating back pain can be, as indeed do millions of others. Mr Henry V Crock, our Founder, successfully operated on me and I am immensely grateful to him. With his help and leadership and that of other researchers, a considerable amount of progress has been made in research into what will ultimately become cures, perhaps even non-surgical cures, for spinal disorders. As this website demonstrates, much still remains to be done. It can be achieved but because our only source of income is voluntary contributions, we must rely upon you for support.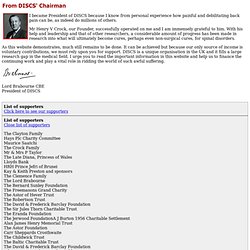 DISCS working to eliminate back pain
The Trusthouse Charitable Foundation - Type of grants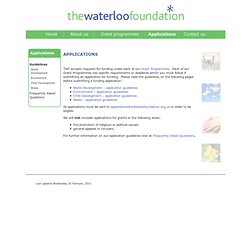 TWF accepts requests for funding under each of our Grant Programmes. Each of our Grant Programmes has specific requirements or deadlines which you must follow if submitting an application for funding. Please read the guidelines on the following pages before submitting a funding application: All applications must be sent to applications@waterloofoundation.org.uk in order to be eligible. We will not consider applications for grants in the following areas: the promotion of religious or political causes general appeals or circulars.
The Waterloo Foundation - Applications
Fundraising Ideas, Products, Free Sample Fundraising Letters to
Welcome to Red Hot Fundraising Ideas - Our collective of contributors provide interesting, innovative and completely free resources for other organisations looking to make the most of their fundraising ventures. We rely on articles and information from users, fundraising directors, organisers, charities and other individuals who have helped to put together a host of fundraising ideas which are easy to implement - what's even better is that they are tried and tested methods of increasing your revenue streams. We also cover the latest fundraising success stories in our news section. Free Fundraising Resources
The Rt Hon Lord Skelmersdale's Biography Forename(s) Roger Bootle-Wilbraham Sex Male Date of Birth
The Rt Hon Lord Skelmersdale Authorised Biography – Debrett's Pe
Heritage Funding Directory
You can search this Directory for support by Heritage Sector, by Nature of Support and also by Type of Source. You can also use a "keyword search". Generally speaking, the more detailed the search criteria, the fewer the number of sources you are likely to find which fit your criteria, so good advice is to "keep it simple" – better to list too many than to risk not showing something that might be important.
Nonprofit Fundraising and Grantwriting
This topic in the Library will help nonprofit leaders and staff learn to understand the various/varied elements of fundraising, to recognize the importance of the relationship between an organization and its potential donors, and to construct and implement a strong fundraising plan/program for their nonprofits. In addition, much of the subject matter in this topic will help nonprofit leaders and staff recognize what it is that they don't know about fundraising, and how to remedy that situation. Be sure to also see the following blogs and the many posts published in the blogs: Library's Fundraising Blog and Nonprofits. Sections of This Topic Include
Welcome to the Official Fundraising Handbook