Web ps
This entry is part 2 of 14 in the HTML5 and You Session - Show All « Previous Next »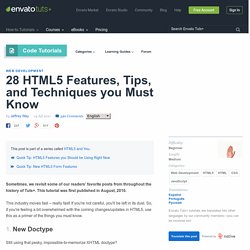 Welcome to Tizag.com's HTML Tutorial! Here you will learn the basics of HyperText Markup Language (HTML), so that you may design your own web pages like the one you are viewing right now! HTML is not a programming language, but rather a markup language.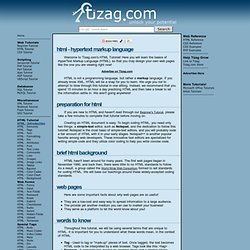 April 01, 2013: Last Chapter Update: Setting up your .com (Web Hosting Tutorial)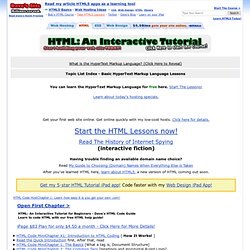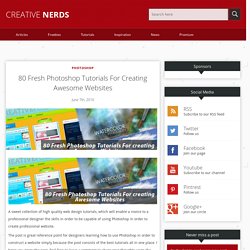 A sweet collection of high quality web design tutorials, which will enable a novice to a professional designer the skills in order to be capable of using Photoshop in order to create professional website.