Inspiration
La question du parasite, du symbiote hante la question du support. Une interaction, une concurrence des signes qu'abrite, que supporte le médium. Nous rappelant que ce moyen nécessaire des images et des textes est, en plus d'un centre — d'un canal qui relie les flux du message, entre production et perception, émission et réception — un genre de centre.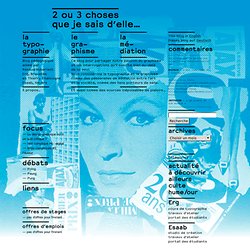 2 ou 3 choses que je sais d'elle… la typographie » 2 ou 3 choses que je sais d'elle… la typographie
Elvis Paris - Web
Motion Graphics Inspiration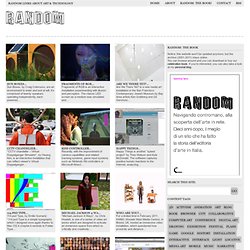 Random Magazine - New Media Art / E-culture
Sun Boxes... Sun Boxes, by Craig Colorusso, are an environment to enter and exit at will. It's comprised of twenty speakers operating independently, each powered… Fragments of RGB... Fragments of RGB is an interactive Installation experimenting with illusion and perception.
we promise to be BRIEF
The YouWorkForThem Blog
Found this shot of animated energy in the inbox this morning with the attached note from Australian studio Oh Yeah Wow : "Here's our latest foray in animated music accompaniments, fuelled by little but pure love for the process. Directed by our resident magician Jayden Dowler. Six months in the making on a miniscule budget – we've been told it's like Mussolini meets Dumbo." The G-Technology Driven Creativity gallery event happens November 7-11 at Gallery 69 in New York City.