Inspiration sites corpo
ThinkBank
a leading energy company in oil and gas production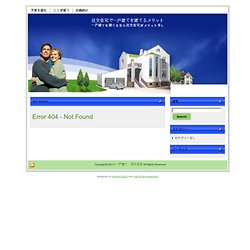 Vous avez remarqué cette invasion de sites tout en hauteur ? Un effet de mode surprenant, qui va à l'encontre d'un précepte bien ancré en webdesign : tout sauf le scroll. Sans doute un effet collatéral du genre "blog" qui aime bien les fleuves et les effets en hauteur. La on fait sauter les colonnes latérales en on conçoit une page comme en presse, d'un seul tenant. Pourquoi pas.
Warchild, éloge de la hauteur en design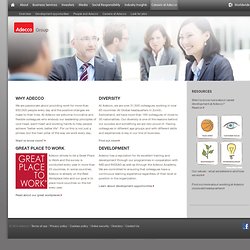 Adecco Group USA website
At Adecco we strive every day to help people find better work and thereby giving them a better life. Adecco is the world leader in HR solutions, with around 32,000 FTE employees in a network of around 5,400 branches in over 60 countries around the world. Whether you are just starting your working life, making a career change or are looking for a more flexible career option to allow greater balance with other priorities there are options and opportunities that Adecco can help with. To work at Adecco is to be part of a dynamic organisation where you make a difference to other people's lives every day.
As you already seen in 80 Corporate Website Designs that a perfect layout, A good design and nice resources can produce a creative output. Layout, textures and patterns are used more often than one may think but the outcome of different combination can result verity of excellent designs. However, When it comes to corporate website design you need to take care about many things which includes simplicity, readability, presentation and accessibility.
55 Fresh Examples Of Corporate Website Designs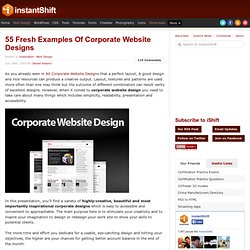 40 Beautiful Corporate Websites
Published in Galleries In today's marketplace, every company needs an effective website. Of course, the purposes and needs of each company's site will be unique, but every company should have a site that presents a professional image to visitors. That image should also be an accurate representation of the company and should work with other branding efforts to present consistent messages to customers. In this post we'll feature 40 well-designed corporate websites. Blackberry