TO RESEARCH
Lectures | DS.13
Reading List | DS.13
Designed by Maria Mingallon , Sakthivel Ramaswamy, Konstantinos Karatzas Fibre composite adaptive systems is a research project which emulates self-organisation processes in nature by developing a fibre composite that can sense, actuate and hence efficiently adapt to changing environmental conditions. Fibre composites which are anisotropic and heterogeneous offer the possibility for local variations in their material properties.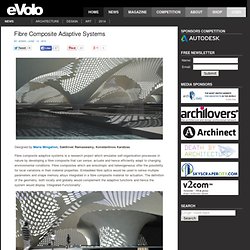 Aggregated Porosity Workshop explores dynamically changing densities from evolo | 3D-DREAMING "Architecture from a digital point of view"
LaN on Vimeo
BBC - The Code - The Wisdom of the Crowd
Where Does Your Brilliance Lie?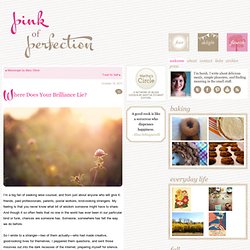 I'm a big fan of seeking wise counsel, and from just about anyone who will give it: friends, paid professionals, parents, postal workers, kind-looking strangers. My feeling is that you never know what bit of wisdom someone might have to share. And though it so often feels that no one in the world has ever been in our particular bind or funk, chances are someone has. Someone, somewhere has felt the way we do before.
Writing for Social Scientists: How to Start and Finish Your Thesis, Book, or Article Chicago Guides to Writing, Editing and Publishing: Amazon.co.uk: Howard S Becker
Cómo hacer presentaciones Keynote Contenido del curso Este curso está enfocado a todas aquellas personas que desean utilizar Keynote como herramienta para crear presentaciones dinámicas y eficaces .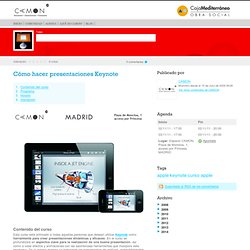 Cómo hacer presentaciones Keynote
Curso de iniciación al Periodismo 2.0
Curso de iniciación al Periodismo 2.0 Vídeos de Curso de iniciación al Periodismo 2.0 Objetivos El objetivo de este curso de iniciación es mostrar a los estudiantes de Periodismo la importancia de que construyan una identidad digital y un curriculum online desde que comienzan su paso por la Universidad.