HUMANITY
7 billion people and you: What's your number? Sources: All population data are based on estimates by the UN Population Division and all calculations provided by the UN Population Fund.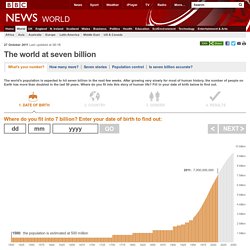 The remaining data are from other sections of the UN, the Global Footprint Network and the International Telecommunications Union. Want to find out more? Visit the UN Population Fund's detailed population calculator, 7 billion and me. Notes on the data: Only birth dates after 1910 can be accommodated and only countries with populations of more than 100,000 people are included. Robot solves Rubik's cube in 5 seconds, sets world record [video] A smartphone-powered robot beats the world record of set by Feliks Zemdegs (a human).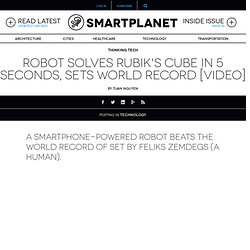 Puzzles have this paradoxical appeal where no matter how much they give the human mind fits, people can't seem to put them down. Part of this is a testament to the degree in which we pride ourselves as relentless problem-solvers. The "Dumbness of Crowds". « Female-friendly tech shirts | Main | Reverse-engineering user reviews » The "Dumbness of Crowds" Community.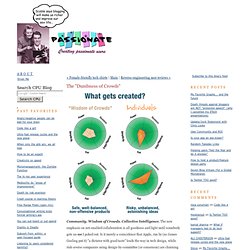 Steven Pinker: Humans are less violent than ever - science-in-society - 21 October 2011. The 20 worst things people have done to each other - Embedded code.
---