Good Sex Shops and Toy Companies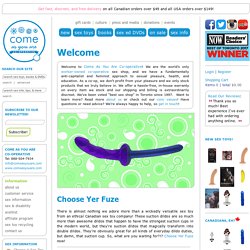 Come As You Are is Canada's co-operative sex store. Located on Queen Street West in Toronto, CAYA Co-operative is worker owned and operated and our approach to sexuality is one of respect, openness, humour, communication and responsibility. Read about our core values and culture or find out more about us! Spring Workshops March 25, 2014 Come As You Are is proud to present a monthly series of in-store sexuality workshops. We bring together educators, authors, and performers from across Canada and the US and offer a unique collection of educational events.
Welcome to Come As You Are Co-operative - sex toys, books and DVDs from Canada's co-operative sex shop
As You Like It The Pleasure Shop
LOS GUERRILLA GATITOS recycled kink etc by blisters23 on Etsy
njoy: pure/fun
Vixen Creations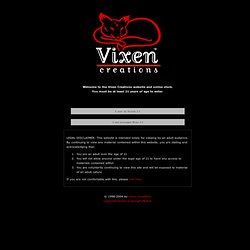 LEGAL DISCLAIMER: This website is intended solely for viewing by an adult audience. By continuing to view any material contained within this website, you are stating and acknowledging that: You are an adult over the age of 21You will not allow anyone under the legal age of 21 to have any access to materials contained withinYou are voluntarily continuing to view this site and will be exposed to material of an adult nature If you are not comfortable with this, please exit now.
Welcome to The Tool Shed, Milwaukee's first lady-owned sex toy store. We are proud to offer a variety of quality, non-toxic, sexy toys and gifts for people of all genders and orientations. TAKE A VIDEO TOUR OF THE SHED! Take a look before you visit!
The Tool Shed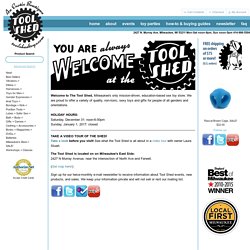 Mail & Female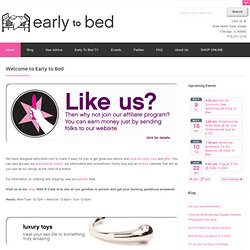 early to bed: sex toys, sex advice, vibes, and dildos
Facebook Pinterest BarraPunto BlinkList blogmarks connotea Current Delicious Digg Diigo DZone eKudos Fark FriendFeed Google GooglePlus Gwar HackerNews Haohao HealthRanker Hemidemi Hyves Kirtsy LaTafanera LinkArena LinkaGoGo LinkedIn Linkter Meneame MisterWong Mixx muti MyShare MySpace Netvibes NewsVine Netvouz NuJIJ Posterous PDF Print Ratimarks Reddit Scoopeo Segnalo Slashdot Sphinn StumbleUpon Technorati ThisNext Tumblr Twitter Upnews Vkontakte Wykop Xerpi Yigg Yahoo SheToldMe Diggita BESbswyBESbswy
Smitten Kitten
Butch Boi Online Store - Adult Toys & Supplies for Bois, Drag Ki
Good Vibes
Babeland
Good For Her
Welcome to Good For Her! A Toronto destination for sophisticated sex toys, tasteful adult DVDs, and educational workshops for everyone. Experience our unparalleled customer service and quality selection yourself! Nominated Best Independent Sex Shop 2014 by the AVN Awards.