Beverages
Drink. Spiced Chai Concentrate. Warm spices, strong tea and steamed milk swirling around in my tummy make chai lattes a favorite during the winter months.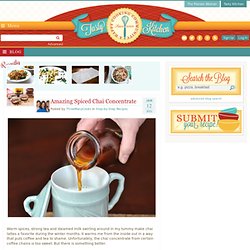 It warms me from the inside out in a way that puts coffee and tea to shame. Unfortunately, the chai concentrate from certain coffee chains is too sweet. But there is something better. It never occurred to me to make my own chai. Caramel Macchiato Cider with Cinnamon Cream. Try Kitchen View!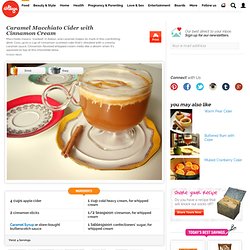 Take your computer to the kitchen and view this recipe full-screen, with step-by-step directions. Enter Kitchen View. Brazilian Lemonade. This is my most favorite drink.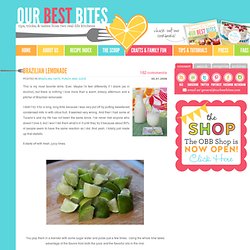 Ever. Maybe I'd feel differently if I drank (as in alcohol), but there is nothing I love more than a warm, breezy afternoon and a pitcher of Brazilian lemonade. I didn't try it for a long, long time because I was very put off by putting sweetened condensed milk in with citrus fruit. It seemed very wrong.
---