Aquaponics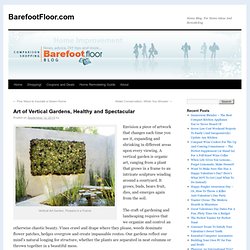 Art of Vertical Gardens, Healthy and Spectacular | BarefootFloor.com
Vertical Art Garden. Flowers in a Frame. Envision a piece of artwork that changes each time you see it, expanding and shrinking in different areas upon every viewing.
Urban Garden Magazine | Recirculation Basics - Part 3
Aquaponic Gardening Rules of Thumb | The Aquaponic Source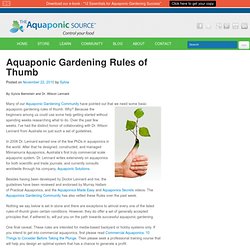 Many of our Aquaponic Gardening Community have pointed out that we need some basic aquaponic gardening rules of thumb. Why? Because the beginners among us could use some help getting started without spending weeks researching what to do. Over the past few weeks, I've had the distinct honor of collaborating with Dr.
Aquaponics, Hydroponics, Organic - Systems, Consulting, Information, Design and Kits
Growing Vegetables in Rain Gutters from Seed to Harvest
aquaponics using rain gutter update october15,2010
Urban Aquaponics Forum
The success of an aquaponic or aquaculture venture depends on providing as near an optimum environment for the rapid growth of the fish as possible.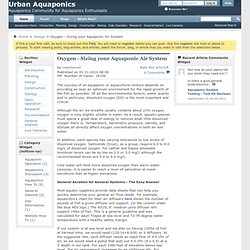 Urban Aquaponics - Oxygen - Sizing your Aquaponic Air System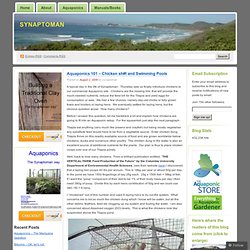 Aquaponics 101 – Chicken sh#t and Swimming Pools « SYNAPTOMAN
A typical day in the life of Synaptoman.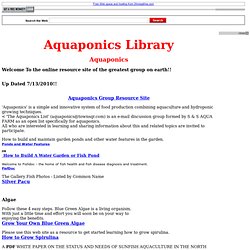 Aquaponics Library - Aquaponics
Aquaponics Group Resource Site 'Aquaponics' is a simple and innovative system of food production combining aquaculture and hydroponic growing techniques.< 'The Aquaponics List' (aquaponics@townsqr.com) is an e-mail discussion group formed by S & S AQUA FARM as an open list specifically for aquaponics. All who are interested in learning and sharing information about this and related topics are invited to participate.
Ozzies' Aquaponics Digest
Photo by Kym Pokorny from her blog "Dig in with Kym".
Rocket Science – An edible rooftop garden in Portland - City Farmer News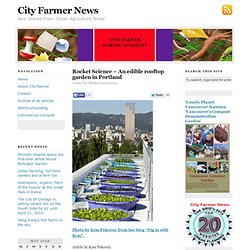 Murray Hallams Practical Aquaponics
Aquaponics, Hydroponics & Aquaculture (Part 1)
"Break-Through Organic Gardening Secret Grows You Up To 10 Times The Plants, In Half The Time, With Healthier Plants, While the "Fish" Do All the Work..."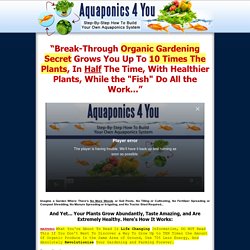 Aquaponics 4 You - Step-By-Step How To Build Your Own Aquaponics System
What is Aquaponics?
Aquaponics is an integrated aquaculture (growing fish) and hydroponic (growing soilless plants) system that mutually benefits both environments.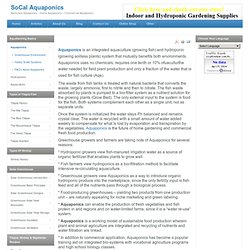 Backyard or Hobby Scale Systems
Aquaponics is a great hobby or way to grow your own food in your own backyard.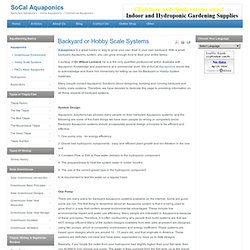 Aquafarm