Curiosidades
Asciiflow - ASCII Flow Diagram Tool. Ideeeas | Keep and share insights with simplicity. OpenCola (drink) OpenCola is a brand of open-source cola, where the instructions for making it are freely available and modifiable.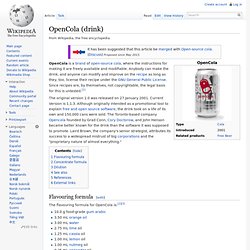 Anybody can make the drink, and anyone can modify and improve on the recipe as long as they, too, license their recipe under the GNU General Public License. Since recipes are, by themselves, not copyrightable, the legal basis for this is untested.[1] 15 Web Alternatives to Popular Desktop Software. Web applications have come a long way.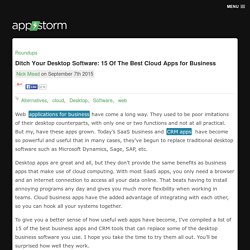 They used to be amateur imitations of their desktop counterparts, with only one or two functions and not at all practical. But my, have these web apps grown. Web apps these days have become so powerful and useful that in some cases, they've begun to replace desktop software. Top 10 Bollywood Actresses. Daily Picdump - A Gallery of Recreated Rapture Posters (41 pics) Edding | Wall of Fame. How to Win Friends & Influence Peopleby Dale Carnegie. Various quotations | #222.
---