Blog
Views, by Laura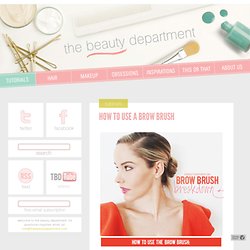 photos/post/design: Kristin Ess Considering nail art + polish colors are all we talk about for the first 20 minutes that we see each other, you don't want to be that girl who has an immaculate mani accompanied by dry, crusty hands. Here in California winter has come to an end (UH, BYE!) but no matter where you are or what season it is, take 5 minutes to make this scrub at home with stuff you probably already have.
Fashion beat
TheWorldOfSisters
Chic and Clothes
To Be Fashion
Le Blog De Sabrinalicious
je veux être bonne
tuula
FUN, CULTURE & POP
HOW I REALLY MET YOUR FATHER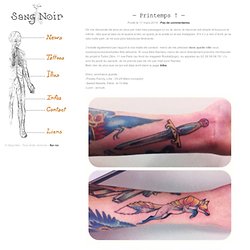 Blog ‹ Sang Noir
Je serais présente à la convention de la Roche-sur-Yon les 27-28 avril sur le stand TurboZero. Pour prendre rdv, mailez-moi à : ipomeee@gmail.com ! (photos de Lililouve) (photo by Wolvesandbucks ) (Francis Ferguson) Pour cause de travaux à la boutique Contraseptik, mon passage à Strasbourg du 19 au 23 Mars est annulé.
Blueberry Mood
acné, traitement acné, belle peau, cicatrices acné, peau grasse, boutons d'acné : comment avoir une belle peau grâce aux méthodes naturelles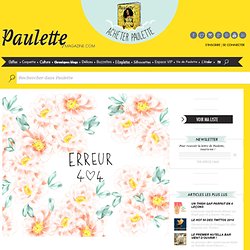 Résultats correspondent à la recherche "cake-pops" En panne d'idées cadeaux ? Découvrez nos suggestions pour faire plaisir à vos proches ce Noël !
cake-pops
Femmes : des secrets gardés à plusieurs
The Fashion Mood.com