Business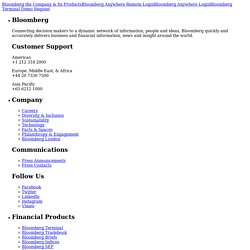 Bloomberg Businessweek Continue to Businessweek Sign in with Facebook Or use your Businessweek account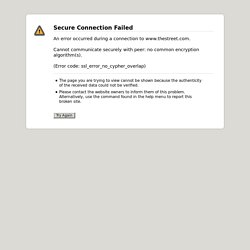 Dividend Stock Advisor Jim Cramer's protege, David Peltier, identifies the best of breed dividend stocks that will pay a reliable AND significant income stream. Product Features: Diversified model portfolio of dividend stocks Alerts when market news affect the portfolio Bi-weekly updates with exact steps to take - BUY, HOLD, SELL
InvestorPlace.com: Stock Investing Advice
Biotech, Biotech Industry, Biotech News, Biotechnology Articles ? FierceBiotech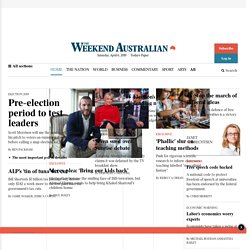 EXCLUSIVE Hockey sets hard line on handouts DAVID CROWE TAXPAYER subsidies will not be paid to struggling companies that fail to fix their problems under a hardline edict from Joe Hockey. EXCLUSIVE Trucks may be tracked for fees ANNABEL HEPWORTH THE nation's 548,000 trucks could be required to install GPS devices so they could be charged for the distance they travelled and the roads they used. Trade deals to spur jobs growth: Robb
Home Page - WA Business News
CNNMoney - 4 hours ago Bank of America reported a quarterly loss Wednesday as legal costs hit the bank's bottom line. It's another reminder that the tentacles of the financial crisis are still squeezing Wall Street. Wall Street Journal - 41 minutes ago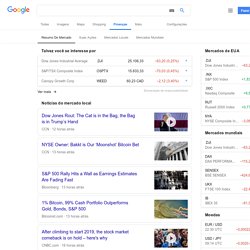 5 Stocks Set to Soar on Bullish ... DELAFIELD, Wis. (Stockpickr) -- Short-sellers hate being caught short a stock that reports a blowout quarter. When this happens, we often see a tradable short squeeze devel... 5 Rocket Stocks to Stomp the S&P...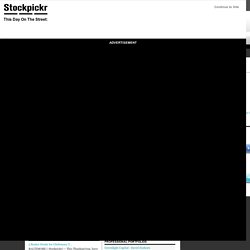 ClearStation : Welcome to ClearStation!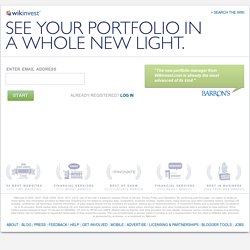 Rest assured, our secure servers download data for over 80,000 accounts from over 55 different brokerages totaling over $20 billion each day. Protecting your information is our top priority. Creating a username and password helps keeps your information secure. "The new portfolio manager from Wikinvest.com is already the most advanced of its kind." Wikinvest © 2006, 2007, 2008, 2009, 2010, 2011, 2012.
Money Game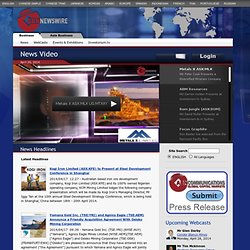 Latest Headlines 2014/01/15 10:03 - Kogi Iron Limited (ASX:KFE) and it's 100% owned Nigerian operating company, KCM Mining Limited are pleased to report that based on further optimisation of mine planning, the strip ratio for its 100% owned Agbaja Project has been reduced from 0.72 to 1, down to 0.55 to 1. China CleanTech 2013 Full Performance Report 2014/01/13 15:33 - The cleantech sector is fundamentally different to Socially Responsible Investments (SRI) or Environmental, Social and Governance (ESG) performance.
Asia Business - ABN Newswire