Personal Finance
7 Best Money Tips from Warren Buffett
Chances are, you know who Warren Buffett is. He's one of the richest men in the world, and he's famous for his ability to spot a good investment. He's also a famous penny pincher who makes it a point to get good value for whatever it is he buys.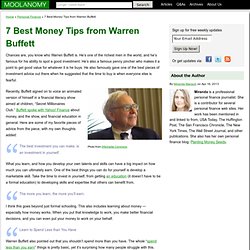 Are You Ready to Seek Investment for Your Company?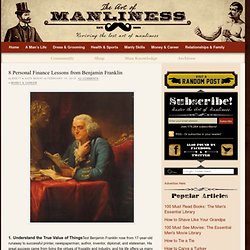 8 Personal Finance Lessons from Benjamin Franklin
1.
This post is by staff writer Sarah Gilbert. This is America Saves Week, and I am writing to you sitting next to a jar. This jar is stuffed full (okay, imagine it gently filled — it's a small jar) of five dollar bills.
Five Easiest Ways to Save Money