Creative
As we were conducting the research that informed the map, we were often reminded of Arthur C.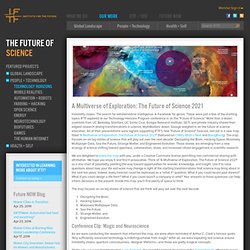 Creativity/Innovation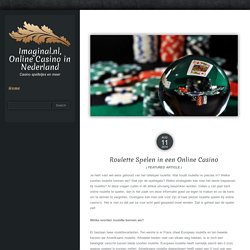 Creativity/ Innovation © Yolanda Verhagen Innovation requires a fresh way of looking at things, an understanding of people and an entrepreneurial willingness to take risks and to work hard.
Mapas mentales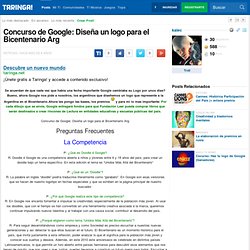 Se acuerdan de que cada vez que habia una fecha importante Google cambiaba su Logo por unos dias?
creatividad fuente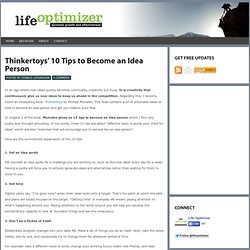 In an age where new ideas quickly becomes commodity, creativity is a must. It is creativity that continuously give us new ideas to keep us ahead in the competition. Regarding this, I recently found an interesting book: Thinkertoys by Michael Michalko. This book contains a lot of actionable ideas on how to become an idea person and get our creative juice flow. In chapter 2 of the book, Michalko gives us 10 tips to become an idea person which I find very useful and thought-provoking.
Description: Brainstorming is the name I have chosen to use to describe techniques aimed at generating new ideas (e.g. game concepts, features, game mechanics, play mechanics, etc.) or solving design problems (e.g. imbalances, loopholes, control schemes, etc.) through spontaneity. As a game design tool, brainstorming is not isolated to the beginning of the game design process but recurs throughout the entire process.
Brainstorming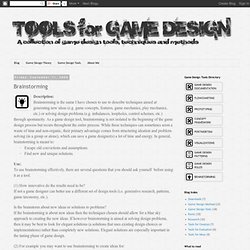 A Different Approach to Brainstorming
Reverse Brainstorming - Brainstorming techniques from MindTools