Humor
Beer Troubleshooting Guide
7 Reasons to Keep Your Tyrannosaur OFF Crack Cocaine - The Oatme
What Marcellus Wallace Looks Like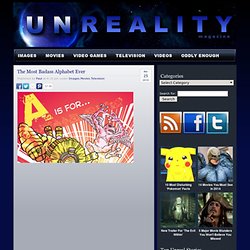 Sometimes I find things on the internet that leave me speechless with their awesomeness. And considering it's my job to find crazy stuff all day long, that's actually saying something. But today I am bowing down to "The A-Z of Awesomeness," a series of illustrations by Neill Cameron , where he takes each letter of the alphabet, crafts an absurd sentence around it, then brings it to life with an excellent drawing as you can see above.
Stuff and Things for You!
A quick note: I don't mind if you want to quote a few items from my list of your site. But please do not copy the list in it's entirety. Explanations of these events: a) I did myself, and either got in trouble or commended. (I had a Major shake my hand for the piss bottle thing, for instance.) b) I witnessed another soldier do it.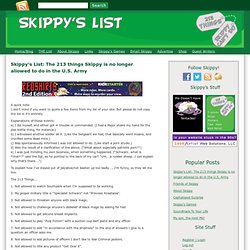 Skippy's List