Brushes
A great collection of some really beautiful light abstract brushes, which can be used to enhance your design work. The best part of the 45 sets of brushes is each brush is available for free of charge. I hope you enjoy this awesome compilation and put these brushes to good use.
45+ Beautiful Light Abstract Photoshop Brush Sets | Creative Ner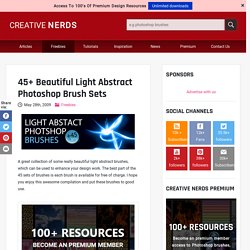 Paint splatters, floral flourishes, grunge worn patches: we love 'em, but we've seen them all before. Here we've compiled 50 free Photoshop brushes that are unique, different, and in many cases, down-right strange. In fact, these misfit brushes are united by only one thing: awesomeness.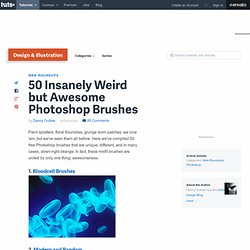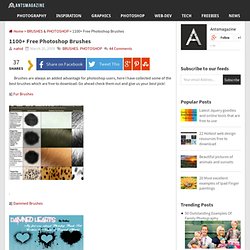 Brushes are always an added advantage for photoshop users, here I have collected some of the best brushes which are free to download. Go ahead check them out and give us your best pick! 1] Fur Brushes
1100+ Free Photoshop Brushes
Grunge design elements are a great way to give a design a worn and weathered look. Since it's a popular style in modern web design, there are plenty of resources out there, but sometimes it's difficult to find the ones that are the highest quality. I've taken the time to hand pick what I believe are the best grunge textures and Photoshop brushes out there.
Best Grunge Textures and Photoshop Brushes All In One Place | We