DIY Ideas
Beautiful Alternatives for Those Without Space for a Christmas Tree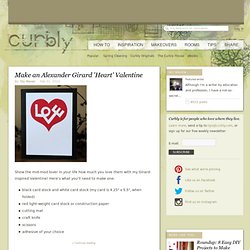 Show the mid-mod lover in your life how much you love them with my Girard-inspired Valentine!
Make an Alexander Girard 'Heart' Valentine » Curbly | DIY Design Community « Keywords: card, Alexander_Girard, heart, Mid-Century
January 16th, 2012
Wit & Whistle » Do It Yourself
I consider myself a very crafty person and love everything handmade. I'm always delighted to see how others use their creativity to transform everyday materials into something unexpected and beautiful. When I stumbled upon these lovely heart pieces in Bloesem I was immediately seduced by them, especially by their sculptural vive.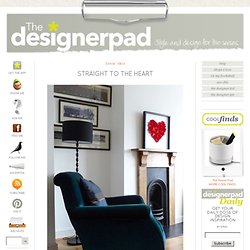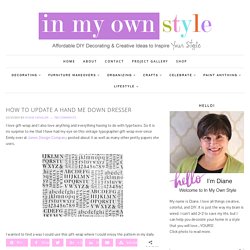 I love gift-wrap and I also love anything and everything having to do with typefaces. So it is no surprise to me that I have had my eye on this vintage typographer gift-wrap ever since Emily over at Jones Design Company posted about it as well as many other pretty papers she uses.
So many things!