Blogs
Rafal Los
Ben Tomhave
Network Security Blog
Verizon Business Security Blog
Chris Hoff
Many people who may only casually read my blog or peer at the timeline of my tweets may come away with the opinion that I suffer from confirmation bias when I speak about security and Cloud. That is, many conclude that I am pro Private Cloud and against Public Cloud. I find this deliciously ironic and wildly inaccurate. However, I must also take responsibility for this, as anytime one threads the needle and attempts to present a view from both sides with regard to incendiary topics without planting a polarizing stake in the ground, it gets confusing.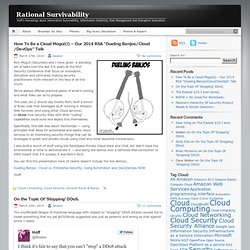 Guy Kawasaki
Amazon start selling the paperback edition of my latest book, APE: Author, Publisher, Entrepreneur . APE explains how to publish a book by breaking the process down into three stages: Author explains how to write a book. Publisher explains how to produce both ebooks and printed books. Entrepreneur explains how to market and sell your book with an emphasis on social media .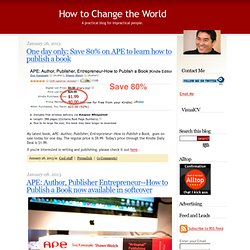 Craig Chamberlain's Blog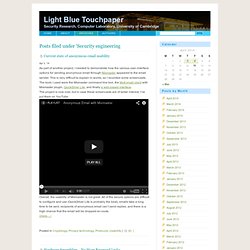 Operating-system access control technology has undergone a remarkable transformation over the last fifteen years as appliance, embedded, and mobile device vendors transitioned from dedicated "embedded operating systems" to general-purpose ones — often based on open-source UNIX and Linux variants. Device vendors look to upstream operating system authors to provide the critical low-level software foundations for their products: network stacks, UI frameworks, application frameworks, etc. Increasingly, those expectations include security functionality — initially, features to prevent device bricking, but also to constrain potentially malicious code from third-party applications, which engages features from digital signatures to access control and sandboxing.
Ross Anderson
1 in 6 Amazon Web Services Users Can't Read By Rich Rapid7 reported this week on finding a ton of sensitive information in Amazon S3. They scanned public buckets (Amazon S3 containers) by enumerating names, and concluded that 1 in 6 had sensitive information in them. People cried, "Amazon should do something about this!!"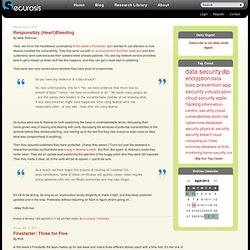 Securosis
Robert Graham