Blogs
Ben Tomhave
Network Security Blog
Verizon Business Security Blog
Chris Hoff
Google Glasses reviewed, often spiced with profanity A technology, profound, previews dystopic humanity Augmentation, extension, lensless optics you blink through Winking gestures, #hashtagged pictures, an earpiece you talk to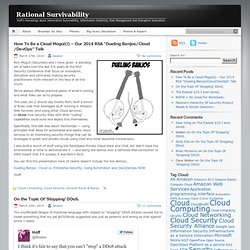 Guy Kawasaki
Amazon start selling the paperback edition of my latest book, APE: Author, Publisher, Entrepreneur. APE explains how to publish a book by breaking the process down into three stages: Author explains how to write a book. Publisher explains how to produce both ebooks and printed books.Entrepreneur explains how to market and sell your book with an emphasis on social media. You can order APE here: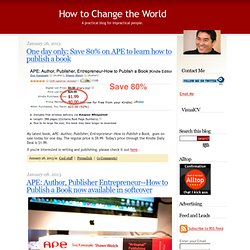 Craig Chamberlain's Blog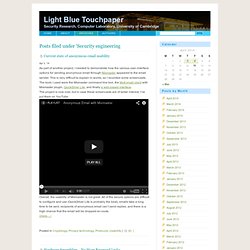 It's been a busy year for Capsicum, practical capabilities for UNIX, so a year-end update seemed in order: The FreeBSD Foundation and Google jointly funded a Capsicum Integration Project that took place throughout 2013 — described by Foundation project technical director Ed Maste in a recent blog article. Pawel Jakub Dawidek refined several Capsicum APIs, improving support for ioctls and increasing the number of supported capability rights for FreeBSD 10. He also developed Casper, a helper daemon that provides services (such as DNS, access to random numbers) to sandboxes — and can, itself, sandbox services.
Ross Anderson
Security Management 2.5: The Decision Process By Adrian Lane At this point you have discovered that the difference between what you need and what you have is a big gap, so you need to dip your toes in the water and see what other platform vendors offer. So how do you do that? It means figuring out which of the vendors are worth taking the time to investigate what advantages – and possible disadvantages – they have.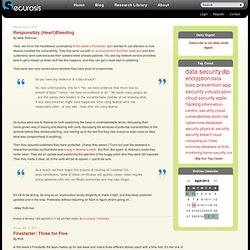 Securosis
Robert Graham