School of Hard Knocks
Build and test your web idea without programming | LaunchBit
By Elizabeth I had the pleasure of speaking at RamenCamp in Boston this past weekend. Ramen Camp was a one day conference about how to bootstrap your internet company. It's a topic that I don't think is covered nearly enough. At RamenCamp, there were a lot of very successful bootstrappers, whom I enjoyed listening to at Ramen Camp.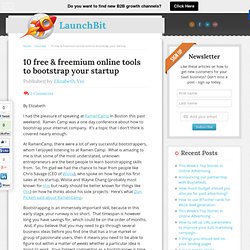 10 free & freemium online tools to bootstrap your startup - LaunchBit
Launch a Startup for the Price of an iPad - LaunchBit
Phil Libin - "So You Want to be an Entrepreneur?", by Founder Institute
Grooveshark's Interview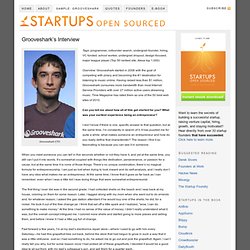 Grooveshark CTO Tags : programmer, cofounder search, undergrad founder, hiring, VC funded, school worker, undergrad dropout, design-focused, major league player (Top 50 ranked site, Alexa top 1,000) Overview: Grooveshark started in 2006 with the goal of competing with piracy and becoming the #1 destination for listening to music online.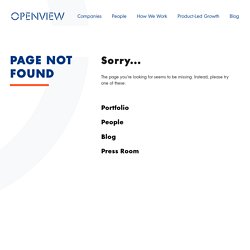 What is OpenView Labs? - Our Story
OpenView Labs is a team of highly skilled industry professionals dedicated to building great companies. As the operational consulting arm of OpenView Venture Partners, the Labs brings industry standards, functional expertise, and best practices to OpenView's portfolio of expansion-stage companies. Since being founded in 2007, the Labs has completed hundreds of significant projects for our portfolio companies spanning three main areas:
Trending Exxon oil spill | Target Canada | BlackBerry | Cyprus bailout | Keystone | Samsung Galaxy S4 | China | Buffett | Gold Welcome, Sprouter and Betakit communities, to FP Startups. Financialpost.com is Canada's fastest growing major newspaper website with more than a million unique visitors each month, and this is the corner of it where Canada's most exciting new businesses get their due. FP Startups features breaking stories and ahead-of-the-pack trend pieces on how inspired, driven risk-takers are scoring the millions in funding they need to become tomorrow's titans. We'll soon be adding new resources, like Sprouter's full entrepreneur advice database.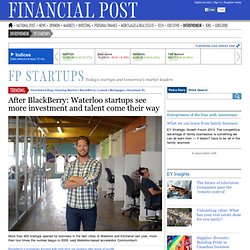 Hacker News | Ask
Soaring on a Pig with Bread Wings - I'm a startup guy in Brooklyn who wants to make the world suck less; I create things, startups, communities, and cute logos. This is a collection of things I upvote.
humbledMBA - Jason Freedman's lessons learned...and relearned.