Energy psychology
Wholistic Healing Research » Ultimate WHEE Digital Collection
Learn WHEE: Whole Healing - Easily & Effectively in this Special " Ultimate WHEE Digital Collection"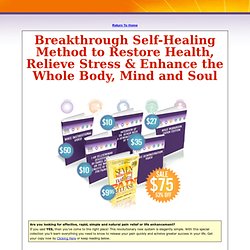 Association for Comprehensive Energy Psychology/ACEP
This section contains a listing of recently published research, followed by a listing of published case studies, in the field of Energy Psychology, in reverse chronological order.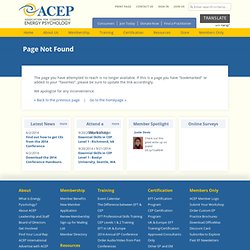 The Science of Energy Psychology - Uploaded by markabadi
tatlife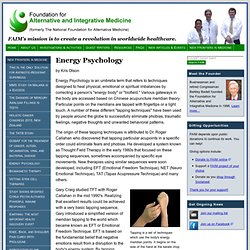 by Kris Olson Energy Psychology is an umbrella term that refers to techniques designed to heal physical, emotional or spiritual imbalances by correcting a person's "energy body" or "biofield." Various gateways in the body are accessed based on Chinese acupuncture meridian theory.
Energy Psychology | Foundation for Alternative and Integrative Medicine
The Center for Integrative Psychotherapy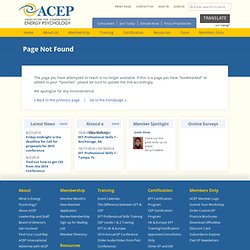 TFT Trauma Relief blog (www.tfttraumarelief.wordpress.com) The blog teaches how to do the trauma algorithm in 11 different languages: Arabic, Chinese, English, French, German, Hebrew, Italian, Japanese, Russian, Sign Language (ASL), and Spanish.
Association for Comprehensive Energy Psychology/ACEP: Easily Learned Trauma Relief Techniques of Energy Psychology
Powerful self-help classes, books, audio tapes, and video training programs for optimizing your health, well-being, and personal/spiritual development
Energy Psychology with David Feinstein Ph. D.
Energy Medicine and Informational Medicine - Inergetix-CoRe
www.TamingTraumaAndAnxiety.com - Help for anxiety, trauma, fears and phobias
Association for Comprehensive Energy Psychology/ACEP
EMDR International Association: What Is EMDR?
What Application Do I Need To Complete? Provider Application (Revised May 2008)