ADVERTISING
Campfire Tales. Opinions on Corporate and Brand Identity Work. Online FPO (For Print Only) / Celebrating the reality that print is not dead by showcasing the most compelling printed projects.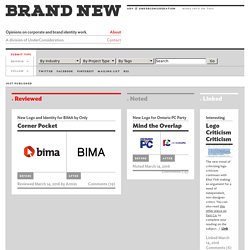 Art of the Menu / Cataloguing the underrated creativity of menus from around the world. Quipsologies / Chronicling the most curious, creative, and notable projects, stories, and events of the graphic design industry on a daily basis. Speak Up (2002 – 2009) / Discussing, and looking for, what is relevant in, and the relevance of, graphic design. Newhouse Ad Creative. CRAdVErtising. Our topic for our Social Media Class teaching presentation was International Social Media.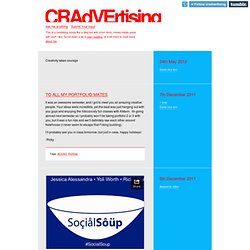 We researched different parts of the world, exploring how cultural differences reflect on the way we use social media, the platforms we use, and the purpose for these. We focused on Latin America, The Netherlands, and Asia. They all differ in the variety of preferences for social, professional, private, and personal usage of social media. A neat tool to connect with people from around the world is Twaitter, in which you can schedule tweets to different time zones, and translate tweets to different languages.
Ad Concepts
Creative Briefs. #SocialSoup. "The fear of being wrong is the barrier of... BBDO: Dream Agency. Videos.
---