What to read next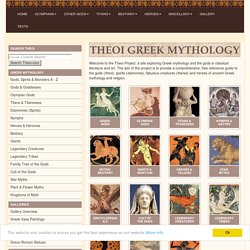 The Theoi Project profiles each deity and creature of Greek Mythology on a separate page, incorporating an encyclopedia summary, quotations from a wide selection of ancient Greek and Roman texts, and illustrations from ancient art. Analysis of the texts and interpretation of the stories of myth is currently beyond the scope of the project. For such detailed analysis, I would suggest consulting some of the good books available on the subject. Transliterated forms of Greek names are used throughout the biography pages of the site rather than their Latin forms, e.g. Kirke instead of Circe, Ouranos for Uranus, Apollon in place of Apollo, etc.
Latest news & reviews Book Review Son of the Morning by Mark Alder What would happen if you combined a detailed historical fiction novel that includes politics with Kings and Queens with that of Angels and Deamons and Devils? You probably end up with something like Son of the Morning.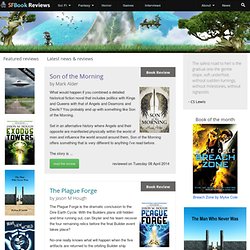 Books The ten novels on this list all substantiate the belief that books are the most elastic, introspective, human and entertaining form of media that exist. Not movies, not music, not art, not the theatre.