House and Home
privacy policy - updated 3/2013 | cookies | terms & conditions | CA privacy rights | CA transparency in supply chains act | about this site © 2012 Target Brands, Inc. Target, the Bullseye Design and Bullseye Dog are trademarks of Target Brands, Inc. All rights reserved. view all products by: womens mens baby kids home bath bedding appliances décor kitchen patio and garden furniture electronics toys health and beauty sports view all categories by: womens mens baby kid home bath bedding appliances décor kitchen patio and garden furniture electronics toys health and beauty sports view by specialty: back to college black friday christmas clearance cyber monday halloween shop by brand favorite characters Prabal Gurung recipes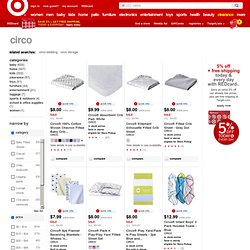 circo at Target
Daily System - White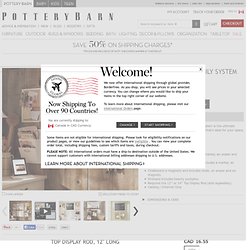 We now offer international shipping through global provider, Borderfree. As you shop, you will see prices in your selected currency. You can change where you would like to ship your items in the top right corner of our website. To learn more about international shipping, please visit our International Orders page.
Semigood Design LLC Home Page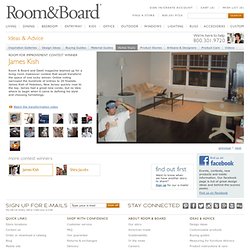 Room & Board and Dwell magazine teamed up for a living room makeover contest that would transform the space of one lucky winner. Online voting narrowed the hundreds of entries to 20 finalists. James Kish of Hoboken, New Jersey quickly rose to the top. James had a great new condo, but no idea where to begin when it came to defining his style and choosing furnishings. We began by clearing out the room and looking at James' existing space with a fresh eye.
Room for Improvement - James Kish - Home Tours - Ideas & Advice - Room & Board
Yube Cube Modular Furniture System for Home, Office, Bedroom, Bathroom, Kitchen, Living Room, Playroom & Basement
RAYDOOR...Sliding Walls & Doors
Abstract Art: Modern Abstract Paintings and Abstract Prints on Canvas for Sale
Method Homes, LLC. | Builder of Modern, Green, Prefab homes
Big Ass Fans | Isis - Large Residential Ceiling Fan
RadioRA® 2 System Overview
Window Treatments - Hunter Douglas Window Treatments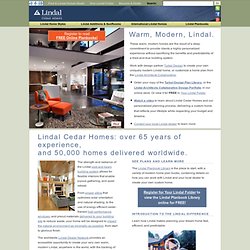 The distinctly modern designs of Turkel Design, produced by Lindal Cedar Homes, have been selected for the Dwell Homes Collection. These warm, modern homes are the result of a deep commitment to provide clients a highly personalized experience without sacrificing the benefits and predictability of a tried-and-true building system. A wonderfully interactive design process begins either with one of seven pre-planned designs, or with only your vision. A lifestyle delivery system What distinguishes Lindal's relationship with Turkel Design and enables us to provide clients with extraordinary modern homes without the usual extraordinary cost?
the Dwell Homes Collection
Welcome to Logical Homes Fifty years ago it was assumed that by now we would all be living in space stations high above the earth. Yet the future didn't quite work out that way. Most of us live on terra firma in homes that (in the rich western world) are built pretty much the same way as those constructed fifty years ago: by people standing out in the sun hammering wood together. At Logical Homes we strive to design homes that are appropriate for the era we live in. We challenge traditional notions of what a house looks like, how it is built, what it is made of and how it performs.