Media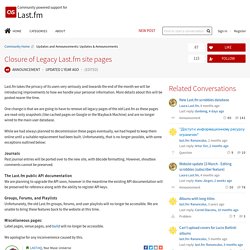 For Social Networks Last.fm apps for Facebooks, blogs, etc Tastebuds Tastebuds is the best place to meet new people through music. Simply share your… Scrobblers
Exact Audio Copy is a so called audio grabber for audio CDs using standard CD and DVD-ROM drives. The main differences between EAC and most other audio grabbers are : Advertisement / Anzeige It is free (for non-commercial purposes)It works with a technology, which reads audio CDs almost perfectly.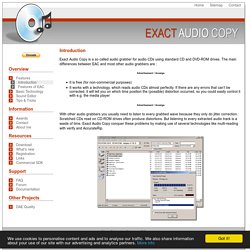 David Byrne's Survival Strategies for Emerging Artists — and Megastars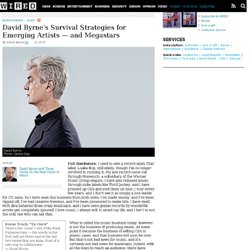 Full disclosure: I used to own a record label. That label, Luaka Bop, still exists, though I'm no longer involved in running it. My last record came out through Nonesuch, a subsidiary of the Warner Music Group empire. I have also released music through indie labels like Thrill Jockey, and I have pressed up CDs and sold them on tour. I tour every few years, and I don't see it as simply a loss leader for CD sales. So I have seen this business from both sides.