jph420
jerry howell
50 yr old chef and cater owner. Love sports, movies, and spending time with my family.
Get flash to fully experience Pearltrees
Découvre pour la première fois en France la toute nouvelle série des écuries NICKELODEON , créée par le créateur de Drake & Josh et iCarly : Victorious !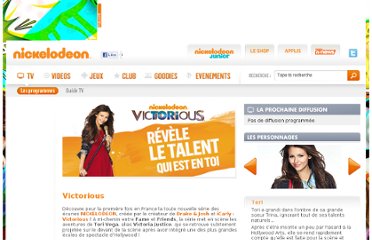 Welcome to YouTube! The location filter shows you popular videos from the selected country or region on lists like Most Viewed and in search results.To change your location filter, please use the links in the footer at the bottom of the page. Click "OK" to accept this setting, or click "Cancel" to set your location filter to "Worldwide".
Sign In or Register