Beautifull
- StumbleUpon. Simon Tong Photography. - StumbleUpon. - StumbleUpon. - StumbleUpon. Ballerinas take over the Big Apple by Dane Shitagi & Chicquero. Dane Shitagi is a NYC based photographer.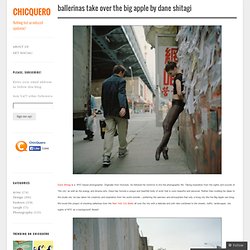 Originally from Honolulu, he followed his instincts to live the photographic life. Taking inspiration from the sights and sounds of "the city" as well as the energy and diverse arts, Dane has formed a unique and heartfelt body of work that is sooo beautiful and personal. Rather than molding his ideas to the studio set, he has taken his creativity and inspiration from the world outside – preferring the rawness and atmosphere that only a living city like the Big Apple can bring.
We loved this project of shooting ballerinas from the New York City Ballet all over the city with a delicate and soft vibe combined to the streets, traffic, landscapes, city sights of NYC as a background! - StumbleUpon. - StumbleUpon. AA_000_updt_by_scarabuss.jpg 622×800 pixels. Paris_Night.jpg 5,813×1,938 pixels. Day and Night in New York City Captured in Single Images [8 Pictures]
- StumbleUpon. - StumbleUpon. Amazing Photos 2012: The Best Pictures Of The Year, So Far (IMAGES) So far, 2012 has produced some amazing photography, a point more than proved by a series of images compiled by one Internet user.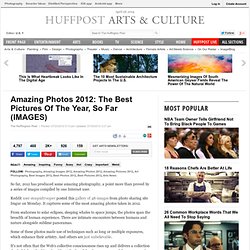 Reddit user stoopidtrooper posted this gallery of 48-images from photo sharing site Imgur on Monday. It captures some of the most amazing photos taken in 2012. From seahorses to solar eclipses, sleeping whales to space jumps, the photos span the breadth of human experience. There are intimate encounters between humans and nature alongside sublime panoramas.
Some of these photos made use of techniques such as long or multiple exposures, which enhance their artistry. 30 Stunning and Inspirational Comic Covers. In the past it was rejected as a secondary form of art, the 20th century transformed comics into a mass medium.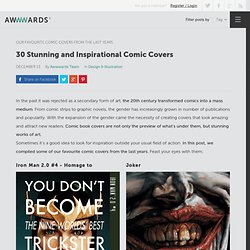 From comic strips to graphic novels, the gender has increasingly grown in number of publications and popularity. With the expansion of the gender came the necessity of creating covers that look amazing and attract new readers. Comic book covers are not only the preview of what's under them, but stunning works of art. Sometimes it's a good idea to look for inspiration outside your usual field of action. Animals Illuminated by the Sun. 3797977.jpg (900×584) Milky_way_sky-1920x1200.jpg (1920×1200) Iain.codejoust.com/wp-content/uploads/2009/05/surreal-beach.jpg. Paint_war_berlin.jpeg (1600×1066) Hong_Kong_Night_Skyline_non-HDR.jpg (4670×2000) 2734695541_5b032ab199_o.jpg (940×627) 25 Most Beautiful Animals Photography on StumbleUpon. Vojto1_pub_eclipse.jpg (1604×1130) 259986.jpg (998×669) Leecasalena.com/fullmoonhike.swf. Looks like good Zombie Portraits by Andre De Freitas.
Awesome Minimalist Disney Posters FTW. Something about minimalist art just looks great on movie posters.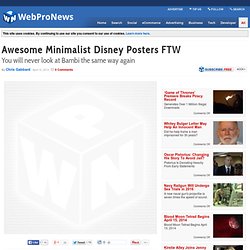 Combine that with Disney movies and you get a whole new edge. You might think most of these posters are for some dark, avant-garde indie film, not a cute animated kid's flick. Also, be sure to check out: Minimalist Posters of Cult Classics and Awesome Minimalist Book Covers FTW. High Speed Photography by Lex Augusteijn. Artistic-Photography-6.jpeg (1024×840) Stars_2.jpg (1280×854)
National Geographic Photo Contest 2011 - Alan Taylor - In Focus. National Geographic is currently holding its annual photo contest, with the deadline for submissions coming up on November 30.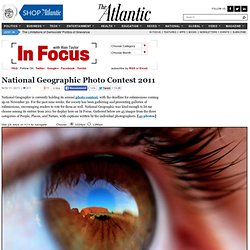 For the past nine weeks, the society has been gathering and presenting galleries of submissions, encouraging readers to vote for them as well. National Geographic was kind enough to let me choose among its entries from 2011 for display here on In Focus. 50 Images from National Geographic`s 2010 Photo Contest. This is one of the most anticipated annual photo contests.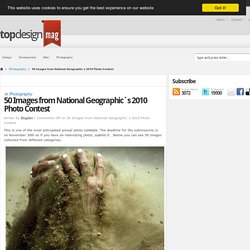 The deadline for the submissions is on November 30th so if you have an interesting photo, submit it. Below you can see 50 images collected from different categories. BBC Frozen Planet: Killer whales pictured in Arctic ice feature in new amazing Planet images. Landmark series has captivated millions with its portrait of the frozen worldStunning images give a glimpse of what is to come on the BBC documentary By Kerry Mcqueeney Updated: 21:51 GMT, 28 October 2011 It has already captivated millions, taking viewers on a spectacular polar expedition to the frozen wildernesses of the Arctic and the Antarctic.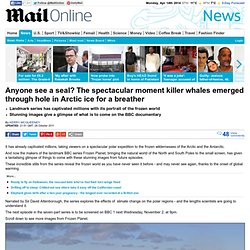 These 50 Photos Will Blow you Away. Great news today: we will start a series of showcases that are meant to make the jaws drop!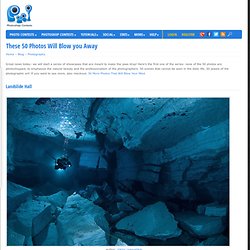 Here's the first one of the series: none of the 50 photos are photoshopped, to emphasize the natural beauty and the professionalism of the photographers. 50 scenes that cannot be seen in the daily life, 50 jewels of the photographic art! If you want to see more, also checkout: 50 More Photos That Will Blow Your Mind. Baby leopard puts best paw forward (picture) | Pic of the day | In Pictures | The First Post. Bad Control – 10 World's Biggest and Most Amazing Holes. Anka Zhuravleva | Designcollector™ _O3Y3347.jpg photo - Richard Calmes photos at pbase. Come dance with me. Geiranger - Geirangerfjord - Trollstigen - Aalesund 360 panorama sky cam - visit norway.
Lake-anna-quarter.jpg (3789×1748) Misty_Rainbow_Waialu_Valley_Molokai_Hawaii.jpg (1600×1200) 160.jpg (950×633) 3HD7 (1680×1050) That Same Other World.jpg (1200×800) 265202e154f050ca102f5e0898574b85-d4gdepf.jpg (1200×570) Crystal River - The most beautiful river on earth [Pics] Cano Cristales - Crystal River.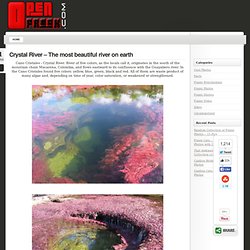 River of five colors, as the locals call it, originates in the south of the mountain chain Macarena, Colombia, and flows eastward to its confluence with the Guayabero river. In the Cano Cristales found five colors: yellow, blue, green, black and red. Mt Roraima, Brasil, Guyana and Venezuela (pic) My Photography Tutorials - 360 Degree Reverse Photography - featured, Gallery. In order to create a , you do not need to be an expert photographer or own expensive photography equipment.
You just need to have a standard SLR camera, tripod and a 360-degree panorama software package and of course a good panorama to shoot. Follow these successfully achieving professional results in . A_Plitvice_slapov-a.jpg (990×640) Plitvice Lakes National Park, Croatia. 1591454848_1366x768.jpg (1366×768) The Tunnel Of Trees. 20110615TLEKotsiopoulos.jpg (JPEG Image, 1296x864 pixels) - Scaled (74. G A L L E R Y. 339.jpg (950×759) Launch_vernacotola_s.jpg (JPEG Image, 1000x761 pixels) - Scaled (84. 6a0105371bb32c970b0147e17a3198970b-pi (1597×2400) Mwcliffs_vetter_2000.jpg (2000×1219) Steve-Milner1.jpg (900×596) C404-5244-6082AuroraTakasaka.jpg (1200×800)
Milky Way above the Himalayas" by Anton Jankovoy. Moonlight.jpg (1920×1080) Hubble Heritage Gallery of Images. BellaDonna_by_kensei99.jpg (1032×774) Incredible and Scary 3D Pencil Drawings by 17-year old Fredo. The Official Tim Burton Website. Creepy, Crusty, Crumbling: Illegal Tour of Abandoned Six Flags New Orleans [75 Pics] Burning Man 2010 on the Behance Network. Conrad Maldives Rangali Island's unique underwater suite (NOT photoshop)
TYPOE_CONFETTI-DEATH_1_900px.jpg (900×603) Body Painting by Craig Tracy | Pondly. Search. 4.jpg (900×600) RELIC. Earth album alpha - a slicker google maps + flickr mash-up. 387352_1303402509_large.jpg (JPEG Image, 1480x984 pixels) - Scaled (65. Fenhuan – One of the Ten Most Beautiful Towns in China | China Photos Pictures. Amazing places around the world Articles. 22 Incredible Photos of Faraway Places. Ercal.jpg (1196×793)
---