MUSTRY projects2
PUZZLES
Hand-Crank Marble Climbing machine with Plans! It is with great pleasure that I inform you that Steve Good, proprietor of The Scrollsaw Workshop, has created downloadable plans and a three part video series to help you make the hand cranked marble machine shown here.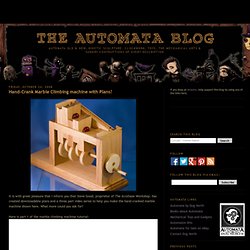 What more could you ask for? Here is part 1 of the marble climbing machine tutorial: Here is part 2 of the marble climbing machine tutorial: Here is part 3 of the marble climbing machine tutorial: Michael42er's Channel. Rubberband Pinball Machines. Making our own pinball machines was an incredibly satisfying activity.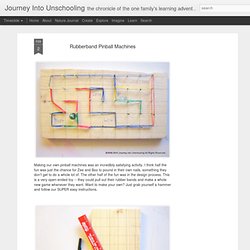 I think half the fun was just the chance for Zee and Boo to pound in their own nails, something they don't get to do a whole lot of. The other half of the fun was in the design process. This is a very open-ended toy -- they could pull out their rubber bands and make a whole new game whenever they want. Want to make your own? Just grab yourself a hammer and follow our SUPER easy instructions. Paper Roller Coasters.com Gallery. Crafts: Bottle Fish. Can you believe this nice craft was made from trash?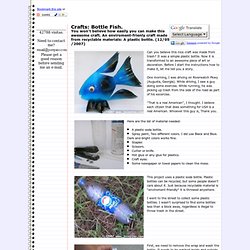 It was a simple plastic bottle. Now it is transformed to an awesome piece of art or decoration. Air Surfing Kit Walkalong Glider. This page is out of date!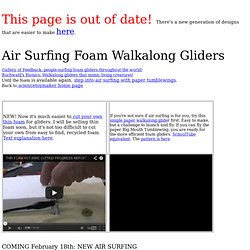 There's a new generation of designs that are easier to make here. Air Surfing Foam Walkalong Gliders Gallery of Feedback: people surfing foam gliders throughout the world! Buchwald's Bionics: Walkalong gliders that mimic living creatures! Until the foam is available again, step into air surfing with paper tumblewings. Back to sciencetoymaker home page. Sphericon Pie. Cs. Large driveway, patio or garden sundial. This is a design for analemmatic sundials, large or small, with elliptical dials.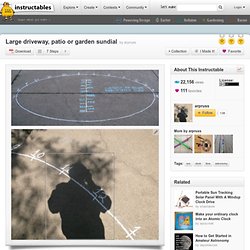 The one I made with my son is twelve feet across, drawn in sidewalk chalk on a level part of our driveway, and you check the time by standing in the spot corresponding to the date and seeing where the middle of your ow shadow falls. You can make a permanent one by first drawing in chalk and then painting over it (but we are renting the house). Drawing these is fun, and makes a good science education project for small or large kids (one's own, or a class at school). Building Rolling Ball Sculpture - M Gaulden. Build a Programmable Mechanical Music Box.
Since this project was starting entirely from scratch, I needed to make a flawless design that could be easily worked with, and a good design always reduces waste.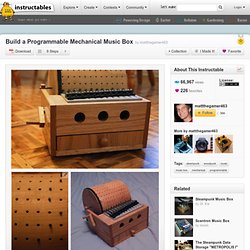 I decided to use oak, and at $60 per 10ft plank I didn't want to waste any. Also, its pretty complex and precision is extremely important for everything to work correctly. I started with the idea: a large wood cylinder will hold metal pegs. Narnia and the North! Yesterday I asked the girls what they wanted to do afterlunch and Jenna said, "crafts" (of course).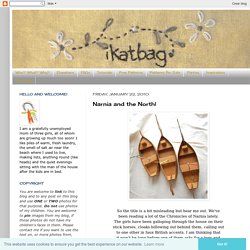 So we cut up acorrugated cardboard box and made ships. Emily's was the Dawntreader, How To Make A Stick Horse. When I first made stick horses here, I adapted a no-sew tutorial from Family Fun magazine so I could use my sewing machine.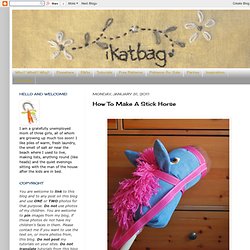 People wrote to ask how I made my stick horses, and I always referred them to that original tutorial. As I made more horses, and eventually unicorns, I drew up a pattern because I wanted uniform-sized horse heads, and the freedom to sew everything on, including the eyes, before gluing the heads to the sticks. Making The Faraway Tree. Welcome to The Making Of The Faraway Tree!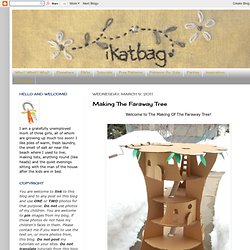 First, let me say that this is not a tutorial. It's more like a behind-the-scenes to its construction. Unlike sewing, which is better illustrated with detailed step-by-step instructions, building with cardboard isn't. Often a person can tell just by looking, how a cardboard thing is put together. Second, while I'd been letting the idea of a Faraway Tree model percolate in my brain for a long time, I didn't hit on the final layout until a month or two ago. Trees. Today we made some trees.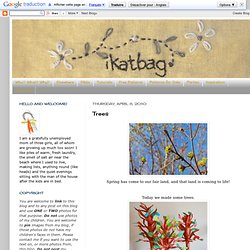 Before I share more, I need to say that a lot of ourcrafting is experimental. Sometimes I find somethingvery exciting on a blog or in a book or magazine, butmy blog surfing is very limited, thanks to my children'stendency to climb all over me the minute I sit down infront of the computer. So we make up a lot of ourprojects. Many of my hare-brained ideas are inspiredby my kids' play, but the techniques are what I rememberfrom old books or what I've picked up hanging out withDad. Toraja House Papercraft (Tongkonan) Thursday, 29 July 2010 17:36 Julius Perdana Myth and Culture Tongkonan is a traditional house traditional Toraja community.
The roof has a boat like shape, comprising the composition of bamboo (to date partially tongkonan receipts the tin roof). Craftmastery's Channel. How to Make an Ornate Beaded Bead. This beaded bead follows similar technique as the crystal ball. Most people use 3 or 4 mm Czech fire polished beads or swarovski crystal beads + seed beads to make this ball. Since I don't have any fire polished or crystal beads at hand, I used hexagon seed beads that are about 3 x 4 mm and size 11 seed beads. I ended up flattening one side of the ball and beaded a ring band to the sides to make it a ring. Row 1. How to make a beaded spider. Cloud9science @ Wiki - ~ MOVE FORM ~ ※上記の広告は60日以上更新のないWIKIに表示されています。 更新することで広告が下部へ移動します。 正方形⇔長方形⇔六角形⇔立方体⇔円柱⇔正方形に変形します。 Xaplota's Channel. Upload carloszapataautomata.co.uk Subscription preferences Loading... Working... Gtbsteelart's Channel. Build your own paper rocket! Yoda Free Paper Model from www.ss42.com. Free Papercraft Decoration with Flower Wreath Papercraft Model | Paper Modelz.
Papercraft « Cut Score Fold and Glue Papercraft. Papercraft Release! Mewtwo Pokemon « Cut Score Fold and Glue Papercraft. Planetary gear calling card by phooky. 12 piece burr puzzles. Puppetry « The School of the Transfer of Energy. Puppet Construction. Paper Kestrel « The School of the Transfer of Energy. Paper Puppet Workshop « The School of the Transfer of Energy.
---