Items i want
COMMERCIAL CAKE DECORATING TUBE SET - 24 PIECES: Kitchen & Dining. Cupcake Courier 36-Cupcake Plastic Storage Container, Soft Blue Sky: Kitchen & Dining. The Original Cupcake Tree Square ( up to 100 cupcakes) $29. "The Original" Square Cupcake Tree (holds up to 100 cupcakes) $29 Size: 15" high - 20" wide (3" between tiers) Cupcakes: 40 to 100 (60 with the bottom tier removed) Tiers top to bottom: 8", 11", 14", 17", and 20" Very sturdy.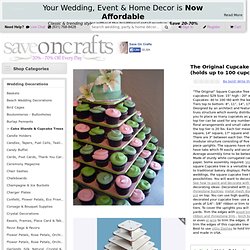 Designed by an architect and features a slot and groove truss structure which evenly distributes the weight allowing you to place as many cupcakes as you wish in the tiers. The top tier can be used for any number of decorations such as floral arrangements and small cakes. The weight limit for the top tier is 20 lbs. Each tier measures 8" square, 11" square, 14" square, 17" square and 20" square (bottom tier) There are 3" between each tier. The Cupcake Tree is a modular structure consisting of five squares and ten cross piece uprights. Plastic Cake and Cupcake Carrier - Blue Sky | Cake & Cupcake Carriers | Kitchen. Click any image to view in high resolution Share Item #: 853389002130 Stock Status: In Stock Add to Cart and receive your in-stock ground order from 4/9 - 4/15 (48 States).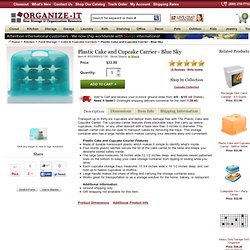 Need it faster? Overnight shipping delivers tomorrow for the next 1:39:50. Bakery Craft Square Cupcake Stand by Bakery Crafts 3 Tier.
---