Items i want
COMMERCIAL CAKE DECORATING TUBE SET - 24 PIECES: Kitchen & Dining
Cupcake Courier 36-Cupcake Plastic Storage Container, Soft Blue Sky: Kitchen & Dining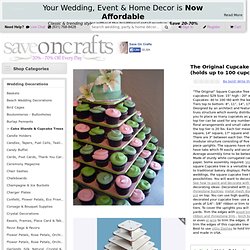 The Original Cupcake Tree Square ( up to 100 cupcakes) $29
"The Original" Square Cupcake Tree (holds up to 100 cupcakes) $29 Size: 15" high - 20" wide (3" between tiers) Cupcakes: 40 to 100 (60 with the bottom tier removed) Tiers top to bottom: 8", 11", 14", 17", and 20" Very sturdy. Designed by an architect and features a slot and groove truss structure which evenly distributes the weight allowing you to place as many cupcakes as you wish in the tiers.
Plastic Cake and Cupcake Carrier - Blue Sky | Cake & Cupcake Carriers | Kitchen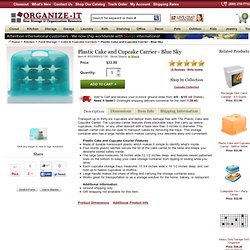 Transport up to thirty-six cupcakes and deliver them damage free with The Plastic Cake and Cupcake Carrier. The cupcake carrier features three stackable trays that carry up twelve cupcakes, muffins, or any other dessert with a base less than 3 inches in diameter. This dessert carrier can also be used to transport cakes by removing the trays. This storage container also has a large handle which makes carrying your desserts easy and convenient.
Bakery Craft Square Cupcake Stand by Bakery Crafts 3 Tier