Breathtaking
Explorations with space : cole rise. Ss-cathedral-peak.jpg (JPEG Image, 1050 × 700 pixels) - Scaled (97%) p1070774r800te.jpg (JPEG Image, 800 × 600 pixels) The 50 Most Beautiful Natural Waterfalls in the World. The word "waterfall" is pretty self-explanatory: a mass of flowing water rapidly dropping over a steep cliff.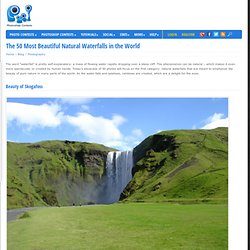 This phenomenon can be natural – which makes it even more spectacular, or created by human hands. Today's showcase of 50 photos will focus on the first category: natural waterfalls that are meant to emphasize the beauty of pure nature in many parts of the world. As the water falls and splahses, rainbows are created, which are a delight for the eyes. 8191.jpg (JPEG Image, 1920 × 1080 pixels) - Scaled (65. Amazing Places To Experience Around the Globe (Part 3) Devetashkata Cave - Bulgaria Ben Bulben at County Sligo, Ireland Shark Island - Sydney.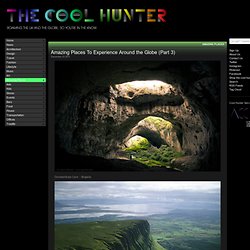 20-Striking-Natural-Disasters.jpg (JPEG Image, 900 × 630 pixels) Nwoehnl-m8VDrqaU7No-hd.jpg (JPEG Image, 1624 × 1080 pixels) yPVq0.jpg (JPEG Image, 1200 × 806 pixels) 54817_0_1008x803.jpg (JPEG Image, 1008 × 803 pixels) - Scaled (72%)
Kuroshio Sea - 2nd largest aquarium tank in the world - (song is Please don't go by Barcelona) 000kdq2w (JPEG Image, 640 × 640 pixels) Animal Photography by Don Hooper - AmO Images: Capturing the Beauty of Life - AmO Images: Capturing the Beauty of Life.
20 Most Amazing Microscope Shots Pictures !!!! These microscope pictures are taken from the book ' Microcosmos', created by Brandon Brill .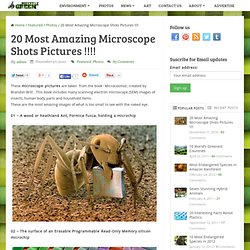 This book includes many scanning electron microscope (SEM) images of insects, human body parts and household items. These are the most amazing images of what is too small to see with the naked eye. 01 – A wood or heathland Ant, Formica fusca, holding a microchip. 48208_0_1208x1005.jpg (JPEG Image, 1208 × 1005 pixels) - Scaled (70%) These 50 Photos Will Blow you Away.
Great news today: we will start a series of showcases that are meant to make the jaws drop!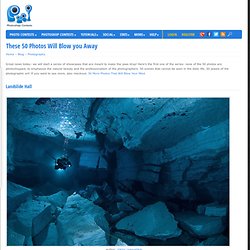 Here's the first one of the series: none of the 50 photos are photoshopped, to emphasize the natural beauty and the professionalism of the photographers. 50 scenes that cannot be seen in the daily life, 50 jewels of the photographic art! If you want to see more, also checkout: 50 More Photos That Will Blow Your Mind Landslide Hall. 70 Photos That Will Take Your Breath Away. We here at DPShots believe that the easiest way to learn photography is to learn it by example.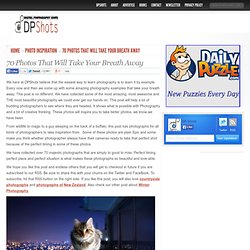 Every now and then we come up with some amazing photography examples that take your breath away. This post is no different. Beautiful storm photography. The Canadian starry sky.
---