Ressources
Home
The table below shows prices for individuals or businesses using our order form . For dynamic content or integrations, see our Translation API for more information We offer great prices for businesses who wish to translate large amounts of dynamic content or provide translation through an API integration.
Translation quote: Pricing & languages | myGengo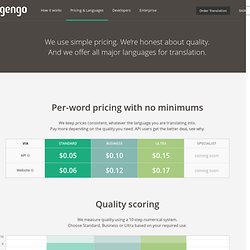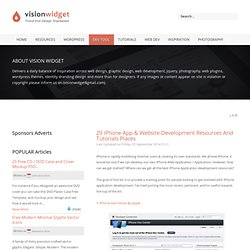 iPhone is rapidly mobilizing internet users & creating its own standards. We all love iPhone, it would be nice if we can develop our own iPhone Web Application / Application. However, how can we get started? Where can we get all the best iPhone Application development resources? The goal of this list is to provide a starting point for people looking to get involved with iPhone application development. I've tried putting the most recent, pertinent, and/or useful towards the top of the list.
29 iPhone App & Website Development Resources And Tutorials Places