Sites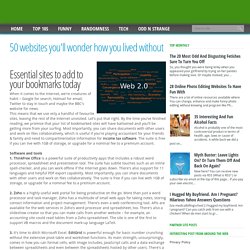 This means that we use only a handful of favourite sites, leaving the rest of the Internet unvisited. Let's put that right. By the time you've finished reading, we promise that your list of bookmarked sites will have ballooned and you'll be getting more from your surfing. Most importantly, you can share documents with other users and work on files collaboratively, which is useful if you're playing accountant for your friends & family and need to compartmentalize information for income tax software. The suite is free if you can live with 1GB of storage, or upgrade for a nominal fee to a premium account.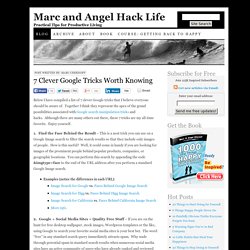 Email Below I have compiled a list of 7 clever Google tricks that I believe everyone should be aware of. Together I think they represent the apex of the grand possibilities associated with Google search manipulation tricks and hacks. Although there are many others out there, these 7 tricks are my all-time favorite. Enjoy yourself.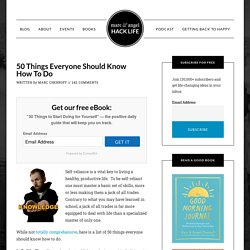 Email Self-reliance is a vital key to living a healthy, productive life. To be self-reliant one must master a basic set of skills, more or less making them a jack of all trades. Contrary to what you may have learned in school, a jack of all trades is far more equipped to deal with life than a specialized master of only one. While not totally comprehensive , here is a list of 50 things everyone should know how to do.