Durgs
Modern Drunkard Magazine
Hunter S. Thompson's Two Million Dollar Check For Cocaine
If a stranger offers you drugs...
Young, Homeless and Enslaved by the Freedom of the Rails | Juvenile Justice Information Exchange
Page 1 Page 2 Page 3 Page 4 "You got any weed?" is how William "Trash" Hansen introduced himself on a hot spring day in the Little 5 Points neighborhood of Atlanta. The heels of his socks peeked through the disintegrated soles of his steel-toed boots as he walked the strip in search of the drug. If you passed him on the street you may have thought twice before striking up a conversation. If the soot- drenched, patch- woven outfit didn't give you pause, the blatant drug references and casual cat-calls may have.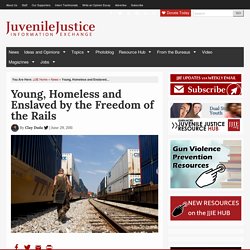 MDMA Preloading/Postloading Regimin
How to Roll / Making A Super Joint A Super joint is the hardest one to make because its to big to hold in your hands. That's the only problem to it. When your rolling a lot of your tobacco-marijuana mixture will fall out. Just roll above a table and let it fall out.
How to Roll / Make a joint Marijuana and Cannabis seeds from Amsterdam