Durgs
Modern Drunkard Magazine. 1.
If you owe someone money, always pay them back in a bar. Preferably during happy hour. 2. Always toast before doing a shot. 3. Whoever buys the shot gets the first chance to offer a toast. 4. Change your toast at least once a month. 5. Hunter S. Thompson's Two Million Dollar Check For Cocaine. If a stranger offers you drugs... Young, Homeless and Enslaved by the Freedom of the Rails | Juvenile Justice Information Exchange. "You got any weed?"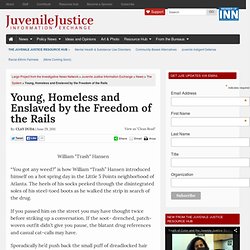 Is how William "Trash" Hansen introduced himself on a hot spring day in the Little 5 Points neighborhood of Atlanta. The heels of his socks peeked through the disintegrated soles of his steel-toed boots as he walked the strip in search of the drug. If you passed him on the street you may have thought twice before striking up a conversation. MDMA Preloading/Postloading Regimin. This text is copied from This article is a MUST READ for anyone who is interested in taking ecstasy.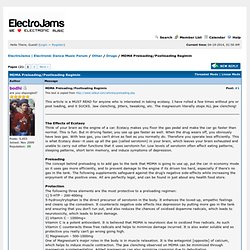 I have rolled a few times without pre or post loading, and it SUCKS. Jaw clenching, jitters, tweaking, etc. The magnesium literally stops ALL jaw clenching! How to Roll / Make a joint Marijuana and Cannabis seeds from Amsterdam. How to Roll / Making A Super Joint A Super joint is the hardest one to make because its to big to hold in your hands.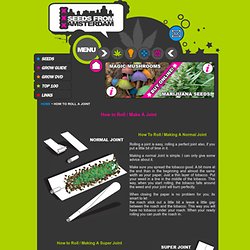 That's the only problem to it. When your rolling a lot of your tobacco-marijuana mixture will fall out. Just roll above a table and let it fall out.
---