Fashion Shows
Welcome to MIFA Official Website
Jakarta Fashion Week 2012
The Jakarta Fashion Week (JFW) is Indonesia's definitive fashion event, held annually to showcase Indonesian fashion design talents as well as the progress of its burgeoning fashion and creative industry. Our goal is to establish the city of Jakarta as a global fashion hub. Most shows are invites-only, reserved for buyers, local and foreign media, socialites, celebrities and the rest of the fashion-loving public. Jakarta Fashion Week is organized by event management company Azura Activation, which is a subsidiary of Femina Group, a publishing company, which since its founding in 1971 has been active in promoting the Indonesian fashion industry through various editorial initiatives and events.
JFW 2012 | Indonesian Fashion Spot!
Puff is good. The powder puff for your nose and cheeks. The vanity puff on where you're sitting in front of the mirror, while powdering the nose. Those adorably badass Powerpuff Girls. Heck, Puff the Magic Dragon. For those things, puff I love.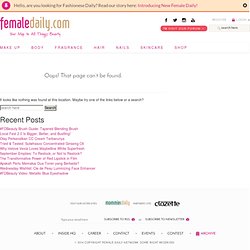 Muslim fashion is getting more and more interesting nowadays and Indonesian designers have potential creativity to develop the industry. Furthermore, Indonesia's rich culture and various materials play a big role too in creating Muslim fashion. Not to forget, ready to wear Muslim fashion is mushrooming. Because of all those reasons, Jakarta Fashion Week keeps Muslim fashion show on the list of its schedule according to Svida Alisjahbana , CEO of Femina Group .
Muslim Fashion In The Next Jakarta Fashion Week | Indonesian Fashion Spot!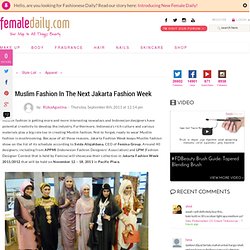 Indonesia Islamic Fashion Fair