Transmedia/DeepMedia/Cross-Media
Jeff Gomez on Creating Transmedia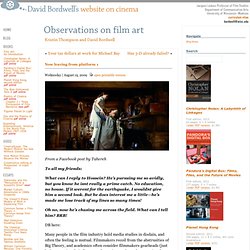 Now leaving from platform 1
From a Facebook post by Tahereh
I agreed to give a keynote address at the "21st Century Transmedia Innovation Symposium". Normal dictionaries do not have the word "transmedia," but Wikipedia does.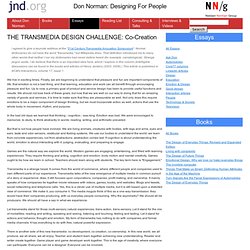 THE TRANSMEDIA DESIGN CHALLENGE: Co-Creat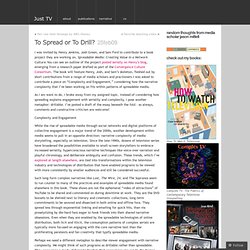 I was invited by Henry Jenkins, Josh Green, and Sam Ford to contribute to a book project they are working on, Spreadable Media: Creating Value in a Network Culture.You can see an outline of the project posted serially on Henry's blog, emerging from a research paper drafted as part of the Convergence Culture Consortium.
To Spread or To Drill? « Just TV
Deep Media
Henry Jenkins
7 Principles of Transmedia Storytelling (1)
7 Principles of Transmedia Storytelling 2
Christy's Corner of the Universe: cross-platform, creative pract
The Narrative Design Exploratorium™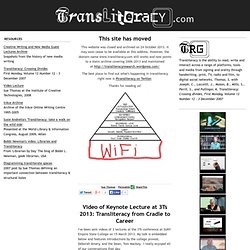 At 3Ts 2013: Transliteracy from Cradle to Career in Saratoga Springs this week I learned some new things about transliteracy. 1. In What I Want, When I Want to Watch It: Brief Thoughts on Television Literacy in the Streaming World with Hollie Miller & Michele Forte, Hollie aka @theotherinside showed us a feature on Hulu Plus which allows you to choose between adverts.
Transliteracy Research Group
Rheingold.com