Online shopping
Gothic, Victorian, Medieval & Vintage & other clothing
Just their Imagination Strong characters Your little ones are probably forever creating their own magical world of swashbuckling fun. Where pirates reign terror and princesses do so much more than just get captured. Whether they're making toddler siblings walk the plank or ordering lifetime supplies of chocolate from a make-believe court jester, their imagination never stops.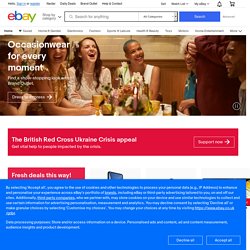 GOTHIQUE BRIDAL- HOME - Wedding Dresses/Gowns - Gothic, Medieval & vintage
Be daring! This dress is made for a one in a million bride! Made from thick bridal satin, corset tie up back, fully lined.
Web Store - Wedding Dresses/Gowns - Gothic, Medieval & vintage