Crianças
KODU Game Lab. An overview of Kodu.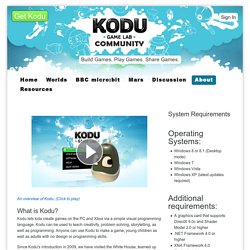 (Click to play) Kodu lets kids create games on the PC and Xbox via a simple visual programming language. Kodu can be used to teach creativity, problem solving, storytelling, as well as programming. Anyone can use Kodu to make a game, young children as well as adults with no design or programming skills. Rick Radioativo explica como funciona o submarino - Vídeos - UOL. Você sabe como funciona um submarino?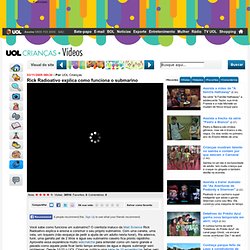 O cientista maluco da Mad Science Rick Radioativo explica e ensina a construir o seu próprio submarino. Com uma caneta, uma vela, um isqueiro (não esqueça de pedir a ajuda de um adulto nesta hora!) Home - Creaza. Animoto - the end of slideshows. Nintendo DSi simula 3D sem precisar de óculos - Gadgets INFO. Um mecanismo muito engenhoso faz o game Rittai Kakushi e Attakoreda para Nintendo DSi criar uma impressão de profundidade com a sua câmera.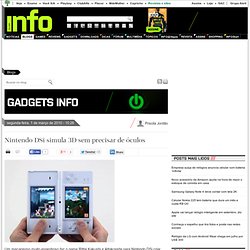 Claro que é tudo uma miragem e nenhuma imagem pula da tela, mas o efeito é bonito e diferente. O jogo em si não vai fazer você delirar, pois é feito com vários cenários parecidos com uma casa de bonecas. Neles, é preciso encontrar itens e objetos. O grande barato, na verdade, é que conforme se muda a posição da cabeça ou do portátil, o ambiente também varia de ângulo, na profundidade exata em que o jogador se moveu.
Learning English - Home. Home. Sistema de Ensino Integral.
---