Interesting Tools
Hashable.com
Crying, yowling, whimpering: Evolution has already equipped infants and toddlers with myriad ways of communicating "status updates" to their parents.
Sign of the Times: Toy Blocks That Teach Toddlers Social Networking | Co.Design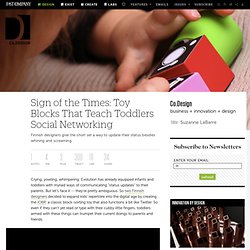 tp://blog.hubspot.com/blog/tabid/6307/bid/4416/Inbound-Marketing-the-Next-Phase-of-Marketing-on-the-Web.aspx#ixzz1AsMRFtZe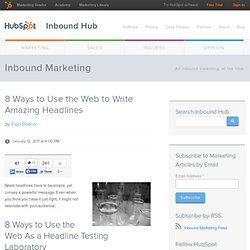 8 Ways to Use the Web to Write Amazing Headlines
Great headlines have to be simple, yet convey a powerful message.
tp://blog.thoughtpick.com/2010/12/the-best-of-the-best-lists-of-social-media-2010.html
Sell Tickets Online | Self-Service Ticketing & Event Promotion
Why I love @Hashable (and you will too)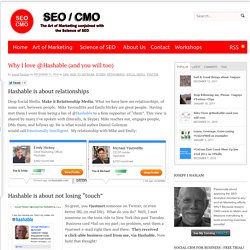 Are you using 400 year old Business Cards and antiquated Contact Management systems in the exponentially growing Social Media world? Time to make technology work for your Relationships!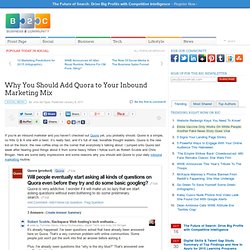 If you're an inbound marketer and you haven't checked out Quora yet, you probably should. Quora is a simple, no frills Q & A site with a twist. It's really fast, and it's full of real, bonafide thought leaders.
Why You Should Add Quora to Your Inbound Marketing Mix | B2C Marketing Insider
Joseph Ruiz's stories - storify.com
Social QR Code- QR Code Generator for Facebook "Likes", Twitter "Followers", Facebook & Twitter Sharing and YouTube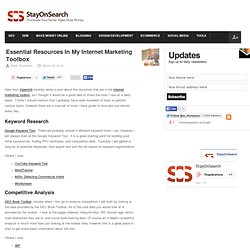 Glen from Viperchill recently wrote a post about the resources that are in his internet marketing toolbox , so I thought it would be a good idea to share the tools I use on a daily basis.
Essential Resources In My Internet Marketing Toolbox
Traackr, social media influence and value for brands | Social media agency London | FreshNetworks blog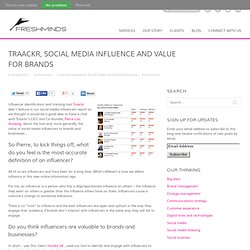 Influencer identification and tracking tool Traackr didn't feature in our social media influencers report so we thought it would be a good idea to have a chat with Traackr's CEO and Co-founder, Pierre-Loïc Assayag , about the tool and, more generally, the value of social media influencers to brands and businesses…
This is the fourth post in the review series of 2012, addressing the changing face of the ATS. It is an area that attracts a lot of attention and discussion from users.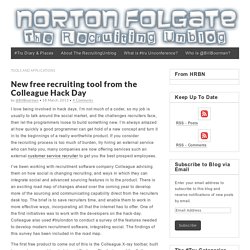 Tools and Applications
Tweetchat Wiki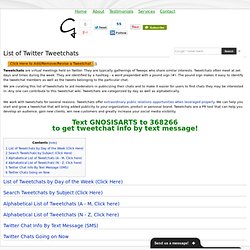 From Gnosis Arts Tweetchats are virtual meetings held on Twitter. They are typically gatherings of Tweeps who share similar interests.
Reinvigorate