Technology
Estadio Azul
Evidence presented by Samsung Apple SVP of Marketing Phil Schiller took the stand again today in the Samsung Patent Trial v2. Schiller was grilled on a number of emails Samsung came up with in discovery that painted Apple as paranoid about the rise of Android and Samsung's Galaxy line in particular. CNET covered one such email where Schiller seemed concerned with the quality of Samsung's Superbowl ad campaign: After watching one Samsung pre-Super Bowl ad Schiller wrote an email to Vincent, commenting on the ad.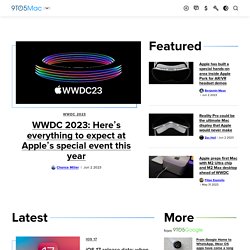 Conéctica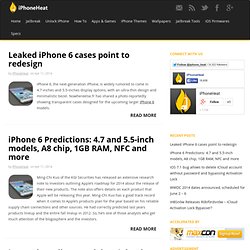 Apple completely overhauled the look and feel of its mobile operating system with the release of iOS 7. Among other major additions, iOS 7 also introduced dynamic/live wallpapers. But the live or dynamic wallapers feature in iOS 7 is at its early stages so don't offer much variety of dynamic wallpapers. There are multiple stock dynamic wallpapers available in iOS 7 but are of same type but in different colors. Thanks to iDynamic jailbreak app which adds new dynamic wallpapers to the collection. Read More
iPhoneFan | Noticias relevantes, apps útiles, tips y más para tu iPhone 4, iPad e iPod Touch. El iBlog de México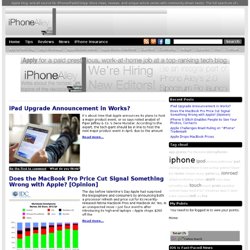 As we are in the phases of preparing to re-launch iPhone Alley, redesigning each and every bolt of the site from the ground up, of course we realize the key to a well-oiled machine is to have a fantastic team working on it. Thus we are accepting applications to join a team of exceptional writers in our venture to become a perfectly well-rounded iOS site with up-to-the-minute iOS/iPhone/iPad/Apple news, unique article series, top-notch application and product reviews, all rounded out by enlightening editorials and a sharp wit; to name some of the vast array of topics we would like to cover. Intrigued to become part of an evolving team at a top-ranking technology blog centering around what is perhaps the hottest topic of our time? Continue reading to find out exactly what we are looking for and how to apply. Read more...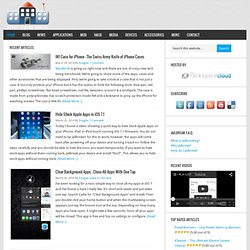 IN1 Case for iPhone – The Swiss Army Knife of iPhone Cases March 29, 2014 By Douglas 1 Comment MacWorld is going on right now and there are lots of crazy new tech being introduced. We're going to share some of the apps, cases and other accessories that are being displayed.