Articles
Maureen Dowd Columnist Page
Maureen Dowd , winner of the 1999 Pulitzer Prize for distinguished commentary, became a New York Times Op-Ed columnist in 1995 after having served as a correspondent in the paper's Washington bureau since 1986.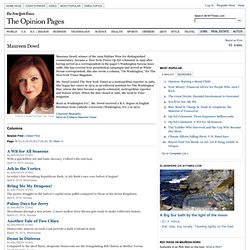 Readlists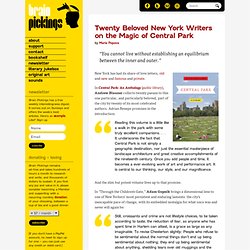 by Maria Popova
Twenty Beloved New York Writers on the Magic of Central Park
Harvard Graduate School of Education | To prepare leaders in education
ED. Magazine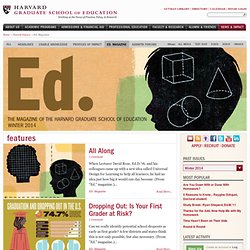 Do the Math!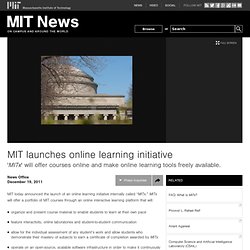 MIT today announced the launch of an online learning initiative internally called " MITx ."
Thank you for sharing! I will look into this site. by josefinapin May 19
Dyslexia is a complex disorder, and there is much that is still not understood about it. But a series of ingenious experiments have shown that many people with dyslexia possess distinctive perceptual abilities. For example, scientists have produced a growing body of evidence that people with the condition have sharper peripheral vision than others.
The Upside of Dyslexia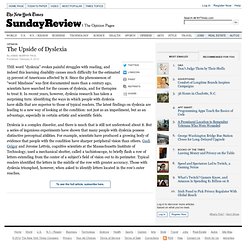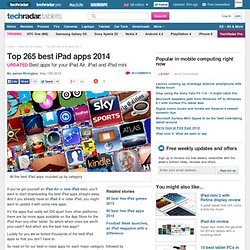 If you've got yourself a new iPad 4 or iPad mini , you'll want to start downloading the best iPad apps straight away. And if you already have an iPad 3 or older iPad, you might want to update it with some new apps. It's the apps that really set iOS apart from other platforms - there are far more apps available on the App Store for the iPad than any other tablet. So which which ones are worth your cash? And which are the best free apps?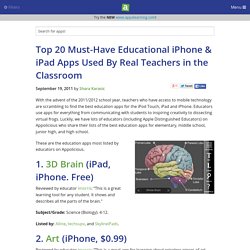 With the advent of the 2011/2012 school year, teachers who have access to mobile technology are scrambling to find the best education apps for the iPod Touch, iPad and iPhone.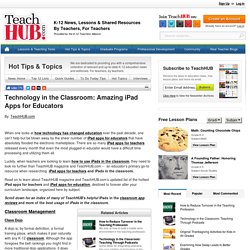 After the iPod revolutionized how society listened to music and the iPhone pushed the boundaries of smartphone technology, the iPad stands poised to alter the face of mobile computing. Many have praised its potential to make personal and professional lives that much easier – and that certainly includes the education industry!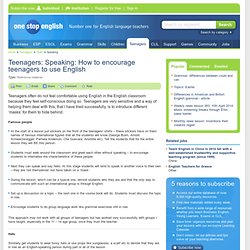 Teenagers: Speaking: How to encourage teenagers to use English
Teenagers often do not feel comfortable using English in the English classroom because they feel self-conscious doing so. Teenagers are very sensitive and a way of helping them deal with this, that I have tried successfully, is to introduce different 'masks' for them to hide behind.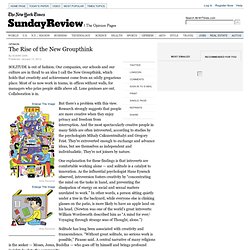 The Rise of the New Groupthink
But there's a problem with this view. Research strongly suggests that people are more creative when they enjoy privacy and freedom from interruption. And the most spectacularly creative people in many fields are often introverted, according to studies by the psychologists Mihaly Csikszentmihalyi and Gregory Feist.
How Will Today's Texting Teenagers Compete?
The good news is that today's teenagers are avid readers and prolific writers. The bad news is that what they are reading and writing are text messages. According to a survey carried out last year by Nielsen, Americans between the ages of 13 and 17 send and receive an average of 3,339 texts per month.