Articles
Maureen Dowd Columnist Page
Maureen Dowd, winner of the 1999 Pulitzer Prize for distinguished commentary, became a New York Times Op-Ed columnist in 1995 after having served as a correspondent in the paper's Washington bureau since 1986. She has covered four presidential campaigns and served as White House correspondent. She also wrote a column, "On Washington," for The New York Times Magazine. Ms.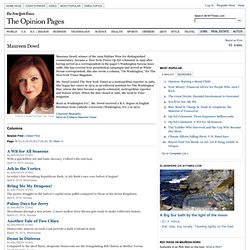 Readlists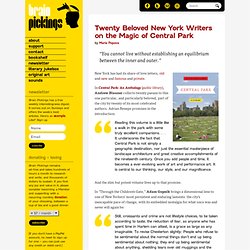 by Maria Popova "You cannot live without establishing an equilibrium between the inner and outer." New York has had its share of love letters, old and new and famous and private. In Central Park: An Anthology (public library), Andrew Blauner collects twenty paeans to this one particular, and particularly beloved, part of the city by twenty of its most celebrated authors. Adrian Benepe promises in the introduction:
Twenty Beloved New York Writers on the Magic of Central Park
One strong cup of tea is better than twenty weak ones. All true tea lovers not only like their tea strong, but like it a little stronger with each year that passes. As human beings, we can encompass a vague feeling of what the universe is, and all in this funny little brain here — so there has to be something more than just brain, it has to be something to do with spirit as well.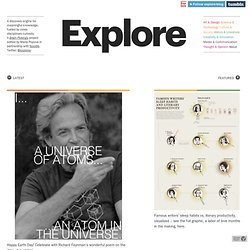 Harvard Graduate School of Education | To prepare leaders in education
ED. Magazine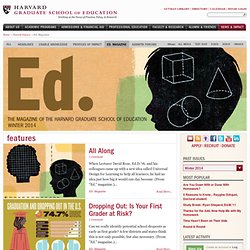 All Along 1 Comment When Lecturer David Rose, Ed.D.'76, and his colleagues came up with a new idea called Universal Design for Learning to help all learners, he had no idea just how big it would one day become. (From "Ed." magazine.)... Read More...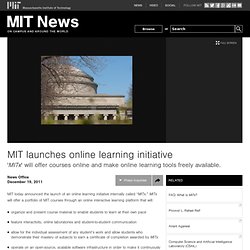 MIT today announced the launch of an online learning initiative internally called "MITx." MITx will offer a portfolio of MIT courses through an online interactive learning platform that will: organize and present course material to enable students to learn at their own pacefeature interactivity, online laboratories and student-to-student communicationallow for the individual assessment of any student's work and allow students who demonstrate their mastery of subjects to earn a certificate of completion awarded by MITxoperate on an open-source, scalable software infrastructure in order to make it continuously improving and readily available to other educational institutions. MIT expects that this learning platform will enhance the educational experience of its on-campus students, offering them online tools that supplement and enrich their classroom and laboratory experiences.
Academic Earth believes everyone deserves access to a world-class education, which is why we continue to offer a comprehensive collection of free online college courses from the world's top universities. And now, we take learning outside the classroom with our original series of thought-provoking videos, designed to spark your intellectual curiosity and start a conversation. Watch, learn, share, debate.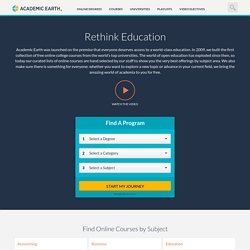 The Upside of Dyslexia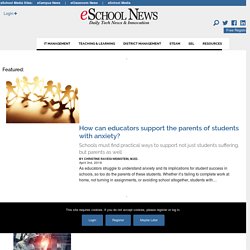 How-to 8 technology tips from top district leaders When it comes to school technology, having a plan—and having strong leaders to guide that plan—are two of the most important steps to success, according to the 2014… 10 follow-worthy education blogs Education blogs are one of the top ways to learn about new educational technologies, trends, and classroom practices.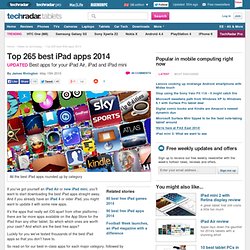 If you've got yourself an iPad Air or new iPad mini, you'll want to start downloading the best iPad apps straight away. And if you already have an iPad 4 or older iPad, you might want to update it with some new apps. It's the apps that really set iOS apart from other platforms - there are far more apps available on the App Store for the iPad than any other tablet. So which which ones are worth your cash? And which are the best free apps?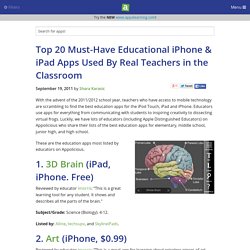 With the advent of the 2011/2012 school year, teachers who have access to mobile technology are scrambling to find the best education apps for the iPod Touch, iPad and iPhone. Educators use apps for everything from communicating with students to inspiring creativity to dissecting virtual frogs. Luckily, we have lots of educators (including Apple Distinguished Educators) on Appolicious who share their lists of the best education apps for elementary, middle school, junior high, and high school. These are the education apps most listed by educators on Appolicious.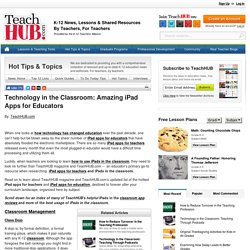 After the iPod revolutionized how society listened to music and the iPhone pushed the boundaries of smartphone technology, the iPad stands poised to alter the face of mobile computing. Many have praised its potential to make personal and professional lives that much easier – and that certainly includes the education industry! Teachers with a love of technology and a passion for nurturing the minds of their students can easily discover creative ways to incorporate iPad apps for teachers into their daily routine, and some of these great educational and organizational applications are bound to help them get started. Teacher's Assistant Pro Perfect for busy teachers, Teacher's Assistant Pro allows users to track students' behaviors, infractions, and achievements quickly and easily. Incidents on student behavior and achievement can be documented in real time and reports can be sent to parents and administrators instantly via email.
Teenagers: Speaking: How to encourage teenagers to use English
Teenagers often do not feel comfortable using English in the English classroom because they feel self-conscious doing so. Teenagers are very sensitive and a way of helping them deal with this, that I have tried successfully, is to introduce different 'masks' for them to hide behind. Famous people At the start of a lesson put stickers on the front of the teenagers' shirts – these stickers have on them names of famous international figures that all the students will know (George Bush, Arnold Schwarzenegger, Pamela Anderson, Che Guevara, Aristotle etc). Tell the students that for the entire lesson they will BE this person.Students must walk around the classroom and greet each other without speaking – to encourage students to internalise the characteristics of these people.Next they can speak and say hello.
The Rise of the New Groupthink
How Will Today's Texting Teenagers Compete?