METAL
The Obelisk » Roadburn. Time marches on and the Roadburn 2013 lineup becomes increasingly unfuckwithable.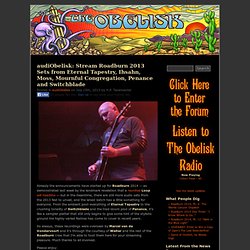 In this latest update we learn that High on Fire will play The Art of Self-Defense in its entirety (as well as do a regular set), and that among others, The Midnight Ghost Train have joined the lineup! Those dudes kill live and have just toured Europe again, so it's awesome to see their hard work paying off with a gig at a fest like this. KrackedSkulls.com. Why can't we all just get a Longboard?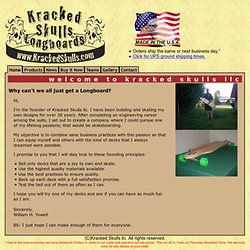 Hi, I'm the founder of Kracked Skulls llc. Thee Big Black - Black is thee new Black – Zine, blog, forum, music, films, books, life. Doomed To Be Stoned In A Sludge Swamp. MetalInsider.net - Metal Music Industry News, Gossip and Analysis. Crustcake - METAL BLOG: NEWS, REVIEWS, INTERVIEWS, MP3s AND MORE. MetalSucks. INVISIBLE ORANGES – THE METAL BLOG.
---